Border Patrol agents fear criminals may infiltrate their ranks after surge in hiring
Border Patrol agents are protesting an amendment to the immigration reform bill, which would add nearly 20,000 agents and $38 billion to border security spending. The officers claim that such a hiring surge would compromise quality.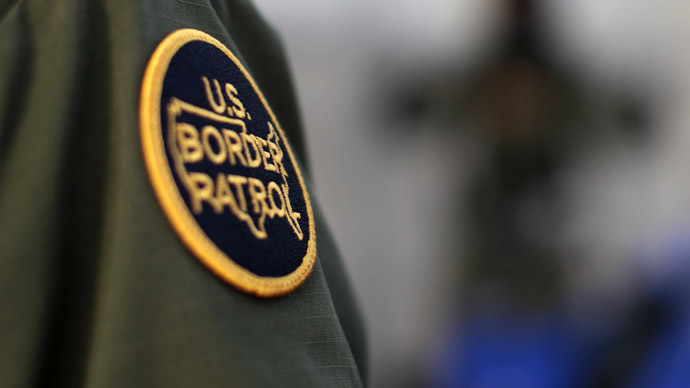 Last month, Sens. John Hoeven (R-N.D.) and Bob Corker (R-Tenn.) introduced a last-minute amendment to the immigration reform bill, which garnered Republican support and helped pass the legislation in the Senate. The amendment increases spending on the US-Mexican border by $46.3 billion in the first 10 years and provides funds to grow the Border Patrol from 21,394 agents to 40,000.
The amended bill passed 67-27 in the Senate and now awaits a House vote.

But leaders of the union representing 17,000 Border Patrol officers are starkly opposed to the amended legislation, and argue that doubling the number of agents would lead to hurried and poorly conducted background checks and loosened hiring standards. In a rush to hire the 20,000 additional agents, corners would be cut, training would be shortened, and the government might mistakenly hire criminals.
Union leaders are basing their concerns on the hiring surge that occurred over the past eight years, when earlier mandates passed under former President George W. Bush forced the Border Patrol to double in size.
"The last time they hired any large number of Border Patrol agents...they were given a badge or a gun and put out on the field and then a red flag would come up by the time they finally did a background check," National Border Patrol Council spokesman Shawn Moran told Yahoo News. "We really do appreciate the intent of Senators Hoeven and Corker with the increase in manpower. We just think it can be done better and, frankly, cheaper."
During the last hiring surge, thousands of applicants with criminal backgrounds applied for jobs with the Border Patrol, including one who admitted kidnapping and ransoming hostages in the Ivory Coast. Several other applicants had molested children or committed rape, the Center for Investigative Reporting's Andrew Becker discovered. Many of the applicants made it all the way through the hiring process and were stopped after taking a polygraph test. But thousands of other applicants were hired during the 2006 surge without undergoing this exam.
Between 2004 and 2012, Border Patrol employees were arrested more than 2,000 times, and union leaders are concerned that another hiring surge would allow more criminals to slip through the cracks.  
"I know a few agents that are a menace to society, but they have a badge and a gun," a veteran agent and training instructor told ABC 10 News last January. 
Instead of hiring thousands of new agents, Moran said it would be more effective and cheaper for current agents to be given the option to work 10-hour days instead of eight-hour days. Working overtime would increase their hourly rate, but would avoid the expense of hiring and training thousands of new agents. It would also reduce the risk of conducting hurried background checks.
"Don't get me wrong: Could we use 20,000 more agents? Yes. That'd be great," Chris Cabrera, the vice president of a chapter of the Border Patrol union in the Rio Grande Valley of Texas, told Yahoo. "We're sitting on a porous border. Twenty thousand is a great number, but I don't see it as an achievable goal."
You can share this story on social media: