Feds subpoena Bitcoin exchange MtGox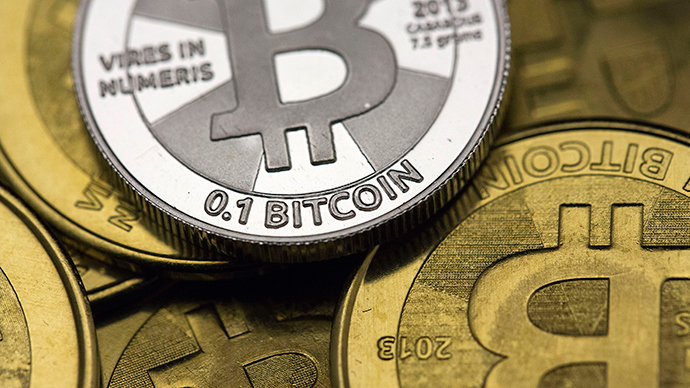 Things are not getting much better for MtGox, the once-largest Bitcoin exchange on the internet. The company has reportedly been subpoenaed by federal investigators in the United States, and their CEO has asked employees for their silence.
MtGox CEO Mark Karpeles issued a statement on Wednesday to reassure customers that he's at work on resolving complications that have caused panic among the Bitcoin community in recent days.
"As there is a lot of speculation regarding MtGox and its future, I would like to use this opportunity to reassure everyone that I am still in Japan, and working very hard with the support of different parties to find a solution to our recent issues," the chief executive wrote.
Founded in 2010, MtGox offers customers a way of exchanging digital Bitcoins for fiat currency like US dollars, and once claimed to handle roughly 80 percent of all global dollar trades for Bitcoin. It has fallen on hard times as of late, however, and is reportedly now being investigated in both America and Japan, where its operations are headquartered.
Earlier this week on Monday, a leaked internal MtGox "crisis strategy" document suggesting that the exchange site had been hacked and hundreds of millions of dollars' worth of the cryptocurrency stolen began to circulate online. The MtGox website went dark soon after, and all tweets from its Twitter account disappeared at once.
Karpeles reportedly told Fox Business after that the leaked draft was "more or less" accurate, and explained that it contained "a bunch of proposals to deal with the issue at hand."
But exactly what route MtGox takes is anyone's guess right now. In the same brief statement published on Wednesday, Karpeles asked that people refrain from asking questions of his staff and claimed "they have been instructed not to give any response or information."
According to the Wall Street Journal, however, federal investigators aren't likely to have much difficulty getting dirt on MtGox. Late Tuesday evening, WSJ reporter Christopher Matthews said a person familiar with the matter confirmed to the paper that MtGox received a subpoena from federal prosecutors in New York.
"The subpoena was sent this month and asked Mt. Gox to preserve certain documents among other things," Matthews quoted the unnamed source.
That same day, Japan's Chief Cabinet Secretary Yoshihide Suga told reporters that officials there are also investigating the abrupt shutdown of MtGox, and said the "ministries and agencies concerned -- financial services, police and the finance ministry -- are looking into the matter to learn the full scope of the issue."
"Once we have full knowledge of what happened, we will take action if necessary," Suga said.
Speaking to Reuters this week, Karpeles said an official announcement would be forthcoming and that "We are currently at a turning point for the business."
You can share this story on social media: