Online gaming co. fined $1mn for turning users' computers into bitcoin-mining slaves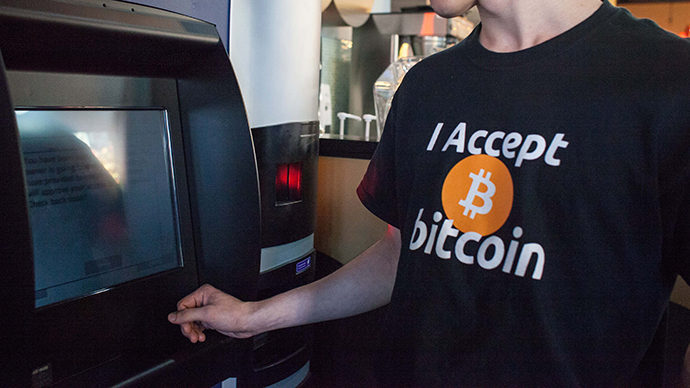 The New Jersey attorney general's office announced Tuesday a $1 million settlement with an online video gaming company that used malicious software to monitor subscribers' computer activity and illegally mine bitcoins when users were absent.
The settlement with E-Sports Entertainment, LLC, of Commack, New York stems from the creation and deployment of a bitcoin trojan as well as software designed to gain full administrative access to subscribers' computers.

The program could access files, track mouse movements and monitor activity even when users who subscribed to the company's anti-cheat services for online video games were not logged in with E-Sports.
A botnet was also employed in subscribers' computers to mine for the virtual currency bitcoin when users were not active on their computers.
"It is estimated that, during a single two-week period, E-Sports took control of approximately 14,000 computers in New Jersey and across the nation, and generated approximately $3,500 by mining for bitcoins," according to the New Jersey attorney general's office.
The 29 bitcoins E-Sports received in the effort are worth $15,000 at current value.
The company must pay New Jersey $325,000 of the $1 million settlement. The remainder stays in suspension for 10 years as the company is on probation, as long as it adheres to all settlement terms and does not break the law in the future.
Ironically, subscribers paid the company $6.95 per month to play its supported games on anti-cheat servers. To play on its servers, customers had to download and install E-Sports' software, leading to the abuses.
"Consumers who subscribed to E-Sports' video game anti-cheat services paid for protection from cheaters – not to be cheated by the very services they'd purchased," said New Jersey Division of Law Director Christopher S. Porrino.
E-Sports co-founder Eric Thunberg and E-Sports software engineer Sean Hunczak were named in the settlement as being responsible for the software and botnet abuses.
According to the state of New Jersey, "Thunberg supervised Hunczak's activities, provided Hunczak with input, and authorized Hunczak to use company time to develop, create and test the E-Sports bitcoin mining code. E-Sports apparently terminated use of the bitcoin mining code in May 2013 after an E-Sports subscriber discovered it."
The company denied accusations in April that they had used a bitcoin-mining trojan on users' computers, saying it was an April Fool's Joke.
Yet the company, which bills itself the "largest competitive video gaming community in North America," soon fessed up to the accusations, saying it experimented with bitcoin mining in its internal code, but then a rogue company engineer was to blame for releasing it on subscribers' machines. The engineer - presumed to be Hunczak - was fired by E-Sports earlier this year after a class action lawsuit was filed against the company.
Thunberg would not comment to Forbes. Hunczak could not be reached for comment.
Bitcoin – a currency not backed by a central bank, but traded on various exchanges and swapped privately - has been a high-margin and high-risk investment. The currency hit $123 on October 3, then a record $309 two weeks ago, before hitting new heights Monday following the first congressional hearing on virtual currency, like bitcoin, during which US officials expressed optimism about its use.
Bitcoin took a 15 percent nosedive in value when the Federal Bureau of Investigation (FBI) busted Silk Road, an online marketplace for illicit goods that used bitcoin as a form of payment, in October. The dollar value of the virtual currency slumped from about $145 per coin to $123 after the marketplace shut down. 
An estimated $1.2 billion in bitcoin flowed through Silk Road. The FBI reportedly seized $28 million of the digital currency in the bust. Silk Road founder Ross William Ulbricht, 29, was arrested Oct. 1 in San Francisco on several charges of conspiracy.
You can share this story on social media: