Sequester might delay bin Laden son-in-law's trial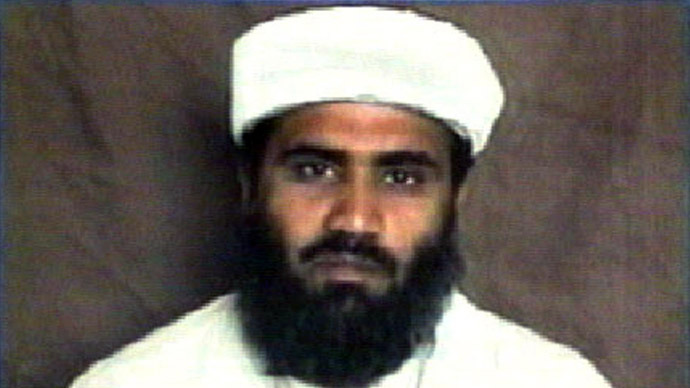 Attorneys working on the trial of Osama bin Laden's son-in-law claim that due to the sequester and five weeks of unpaid leave forced upon them, the trial should be delayed until at least 2014 – a situation that a federal judge said he found "stunning".
Sulaiman Abu Ghaith, bin Laden's son-in-law and alleged top al-Qaeda propagandist and spokesman, last month pleaded not guilty to charges that he conspired to kill Americans after 9/11. The defendant had appeared in a popular propaganda video in which he urged Muslims to join in the war against the US.
Ghaith was brought to the New York City last month, where he will stand trial in federal court in lower Manhattan. US District Judge Lewis A. Kaplan on Monday announced plans to hold the trial of bin Laden's son-in-law in September – only to face a wave of opposition from defense attorneys requesting an extension, AP reports.
The federal defenders argued that they would be furloughed by more than five weeks before September, due to the sequestration, and therefore need more time to prepare for the case. The judge was taken by surprise at the request and indicated his disappointment that budget cuts would delay the case of an accused top al-Qaeda affiliate.
"It is extremely troublesome to contemplate the possibility of a case of this nature being delayed because of sequestration," Kaplan said in response to the request. "Let me say only that – stunning."
The judge said he would consider the request and has not yet set a trial date for the suspected al-Qaeda propagandist.
The Ghaith case is one of several that may need to be delayed because of the budget cuts. Five or six other Manhattan-based federal judges have received requests for extensions since the start of the sequestration, the New York Times reports. Loretta A. Preska, chief judge of the Federal District Court in Manhattan, told the Times that the situation is "devastating".
And David E. Patton, head of New York's federal public defender's office, said the furloughs are making it difficult to get the job done. About 30 trial lawyers working for the office are in charge of about 2,000 criminal cases each year, which are difficult enough to complete without the furloughs. Each of the defenders is responsible for conducting investigations, reviewing evidence, and going through volumes of hefty material – all of which becomes more difficult to do when the furloughs force absences.
"On a good day, we're stretched thin," Patton told the Times. "Sequestration takes us well beyond the breaking point. You simply can't sequester the Sixth Amendment."
In the case of bin Laden's son-in-law, the court would be forced to appoint new lawyers to replace public defenders that are furloughed. Court-appointed lawyers, which are paid hourly, would be more expensive, cause delays, and have significant catching up to do in regards to their cases.
"There's no resolution," Preska said. "Time is of the essence, and we're very, very concerned."
Ghaith's trial marks one of the first prosecutions of a senior al-Qaeda leader on US soil, and the sequestration-related hold-up is a problematic and unusual delay for a case of this magnitude. But the court is also facing a number of other problems in bringing the man to court: defense lawyers told the judge that they expect him to toss a 22-page statement the defendant made after his Feb. 28 arrest. They also requested a change of venue, since the federal courthouse is located just a few blocks away from the World Trade Center and could instigate some controversy due to its proximity to the 9/11 site.
Judge Kaplan has not yet announced a trial date, but Ghaith's lawyer, Martin Cohen, urged the court it would be "very difficult" to be ready before January 2014.