California dad 'begged for his life' as police beat him to death - witnesses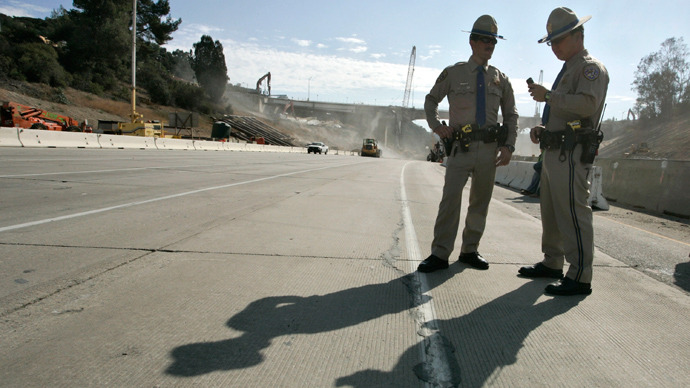 A California father of four died Wednesday shortly after a group of police allegedly beat him with batons as he lay defenseless on the sidewalk. Cops, before confiscating witness' cameras, also reportedly unleashed a canine unit on him.
David Sal Silva, 33, allegedly resisted when police approached him to ask if he was who neighbors called about to complain of an intoxicated man in the area. The officers called for backup and, witnesses told the Bakersfield Californian, Silva was soon being beaten in the face and upper body by as many as nine policemen and their batons. At least one of the cops reportedly held a German Shepherd on a leash nearby.

Witnesses who had recorded the events on their cell phone cameras had the devices confiscated by officers, who claimed the footage was part of a police investigation that could yield evidence. The Sherriff's Department has released the names of seven officers who were on the scene, but the identities of the California Highway Patrol police who were also there have not yet been made public.
"When I got outside I saw two officers beating a man with batons, and they were hitting his head so every time they would swing, I could hear the blows to his head," said witness Ruben Ceballos, who told the Californian the noise was so loud it woke him up.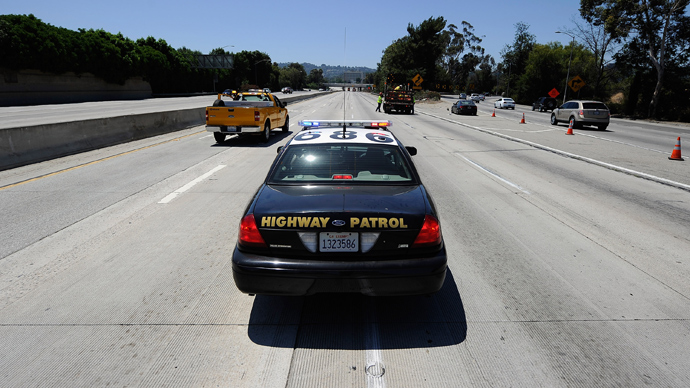 "His body was just lying on the street and before the ambulance arrived one of the officers performed CPR on him and another used a flashlight on his eyes but I'm sure he was already dead."

Police have refused to comment, citing an ongoing investigation that could take years to complete, but relatives have demanded the cell phone footage be made public.

"My brother spent the last eight minutes of his life pleading, begging for his life," said Christopher Silva, 31. "The true evidence is in those phone witnesses that apparently the sheriff deputies already took. But I know the truth will come out and my brother's voice will be heard."
An autopsy was completed Thursday but the cause of death's release is pending a toxicology report and microscopic studies, the local coroner's office told the Bakersfield Californian Friday.

The family has hired attorney David Cohn, who told reporters they plan to file a civil rights lawsuit in federal district court next week. He sent a letter formally requesting that law enforcement agencies do not tamper with the video evidence on the phones.

"We all know that a picture is worth a thousand words," Cohn said. "And thank God we have concerned citizens who take video and pictures of incidents like this and who are ultimately policing the police … But we will get to the bottom of this and I ask the sheriff's department once again, what are you hiding?"

You can share this story on social media: