Baghdad demands US pay $1 billion to city for damages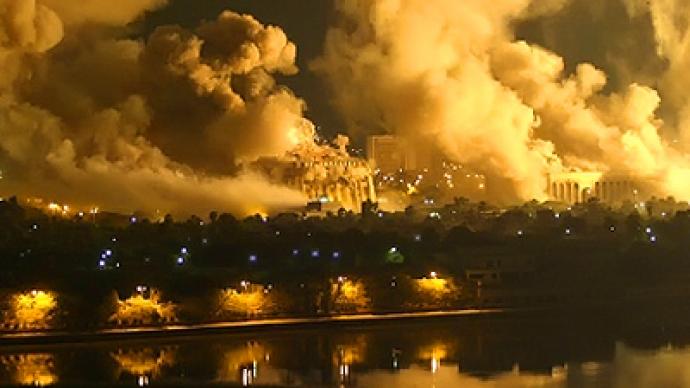 The city of Baghdad is calling for an official apology and $1 billion to cover damages sustained from blast walls and military Humvees since the US invasion.
City officials issued a statement explaining Baghdad's infrastructure and aesthetics had been seriously damaged by the US military and that reparations needed to be made. "The U.S. forces changed this beautiful city to a camp in an ugly and destructive way, which reflected deliberate ignorance and carelessness," the statement said.It further stated the damages are too great for the city to afford and must be covered by those who caused them. The city is now a maze of blast walls constructed by the US military, making navigation near impossible and impacting everyday life of Baghdad's residents. In addition, homes, gardens, streets, parks, general infrastructure and numerous buildings have been destroyed by massive military Humvees."The city of Baghdad feels these violations, which have taken place for years, have caused economic and moral damage," Hakeem Abdul Zahra, a city spokesman, told Reuters. These demands follow recent growing protests in the nation over poor government services.Strangely, the statement makes no demands calling for the US to cover the cost of damage sustained from bombs.
You can share this story on social media: