Assange may be victim of CIA smear tactics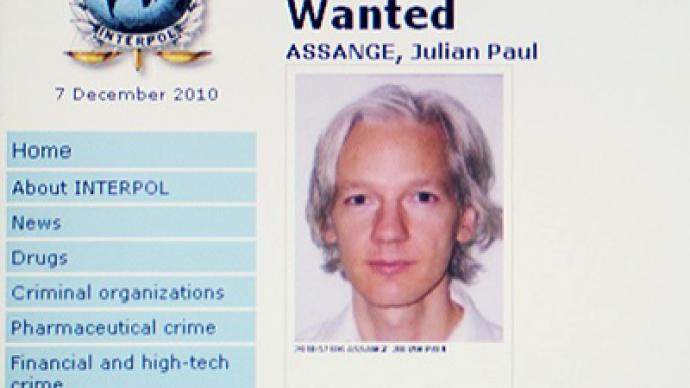 Are the alleged sex crime allegations against WikiLeaks founder Julian Assange a CIA smear campaign? Possible connections between the US spy agency and one of Assange's accusers have some crying foul.
The United Kingdom has arrested Assange after Swedish and Interpol warrants were issues. He is being held without bail until at least December 14th. Assange refused to agree to non-contested extradition to Sweden. The public face of WikiLeaks is accused of having consensual sex with two Swedish women without using a condom. Assange is not being charged for rape, but for what Swedish authorities referred to as "sex by surprise" or "unexpected sex."It is being reported that accuser Anna Ardin may have worked with a group connected to the CIA. She is known for her pervious involvement in feminist, anti-Casto and anti-Communist groups that have received US funding and whose leadership has been directly connected to the CIA. Assange himself has repeatedly referred to the accusations as an orchestrated smear campaign.Investigative journalist Wayne Madsen argued Assange may have been useful to the system in the past, but has now served his purpose and is a target of the US government. Assange was not very careful in who he may have associated with, he said. Many US politicians, including presidential hopefuls Mike Huckabee and Newt Gingrich, have called for a use of force to bring Assange to justice; referring to him as a terrorists and enemy of the US, saying he committed treason and deserves to be assassinated. "Now we have legislation in Congress to put the Patriot Act into the Internet realm," added Madsen. "That's what we are faced with now, the movement of the national security state as we have never seen it before into cyberspace."Madsen, citing Israel's positive spin in the recent document leaks, believed Assange may have at some point gotten involved in something beyond him working for special interests that have now sparked opposition to him. Assange will face further issues if the United States attempts to extradite him. Thus far, there are no US charges against him or WikiLeaks.
You can share this story on social media: