Army admits to investigating Bradley Manning supporters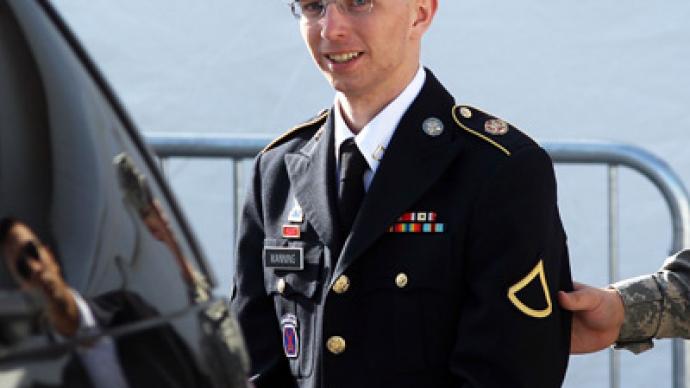 The US Army has confirmed that they are investigating the Bradley Manning Support Network, an international activism group that advocates on behalf of the imprisoned accused whistleblower.
A letter from the US Army Criminal Investigation Command (USACIDC) dated May 18, 2012 has been published to the Web in which Susan Cugler, the director of the Army's Crime Records Center, responds to a Freedom of Information Act request for information pertaining to any internal files which may involve the Bradley Manning Support Network."A search of the USACIDC file indexes revealed that an active investigating is in process with an underdetermined completion date," acknowledges Cugler. The memorandum just about ends there, however, with the Army refraining from revealing any more details into the advocacy group that backs the accused whistleblower who is alleged to have distributed classified materials to Julian Assange's WikiLeaks site.The Army invokes specific subsections of the Freedom of Information Act to brush off the FOIA request, essentially freeing itself from releasing any details of their investigation on the grounds that the release"could reasonably be expected to endanger [the] life or physical safety" of those discussed in the military's files.Manning, a 24-year-old private first class with the US Army, has been behind bars for nearly 800 days without trial. Military prosecutors have charged PFC Manning with aiding the enemy due to the alleged leaking of classified materials, a charge that could send him to prison for life if he is convicted. His attorneys are in the midst of a heated legal debate to hear the government's accusations, fighting on behalf of the soldier that the materials he is accused of releasing did not have any detrimental implications for national security. Last week, attorneys for Manning were awarded permission to view some of the military's documents that they intend to use against the soldier.