Arizona police given green light to check immigrants' papers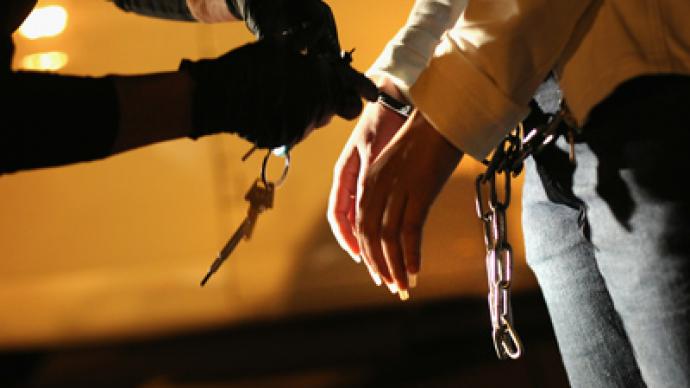 Police in Arizona can now enforce the controversial "show-your-papers" section of the state's immigration law as part of the crackdown on illegal immigration. Critics say this will lead to the racial profiling of Hispanics.
The news comes as US District Judge, Susan Bolton, lifted an injunction blocking the contentious measure on Tuesday. The immigration law was passed in Arizona in 2010, which has become the busiest illegal entry point into the country. Less controversial sections of the law have been in effect since July 2010.Arizona's Republican Governor Jan Brewer, who signed the law, praised Tuesday court ruling adding that it was not enough to merely enforce the law."It must be enforced efficiently, effectively and in harmony with the Constitution and civil rights. I have full faith and confidence that Arizona's State and local law enforcement officers are prepared for this task," she said in a statement.Two years ago Arizona's law was challenged in court by the Obama administration.They stated that the Constitution gives the federal government sole authority over immigration policy.Under the provision immigrants are required to carry their papers at all times.The critics of the law saw it could lead to racial profiling of Hispanics and unreasonably long detentions if "show-your-papers" section of the law is enforced.Omar Jadwat, a senior staff attorney with the American Civil Liberties Union, Immigrants' Rights Project, said the ruling "opens the door to racial profiling, wrongful detentions and arrests, putting everyone's civil rights at risk.""Law enforcement resources are wasted when people are targeted based on their skin color, and our core American values of fairness and equality are compromised," Jadwat added in a statement.The National Day Laborer Organizing Network said in a statement: "President Obama has the moral responsibility and legal authority to protect the people of Arizona.""We expect he will do everything within his power to prevent the discrimination, punishment, and suffering that will escalate under … (the law's) implementation." Latinos make up nearly a third of Arizona's 6.5 million population.
You can share this story on social media: