Spring ahead or fall behind? Arabs react to Obama speech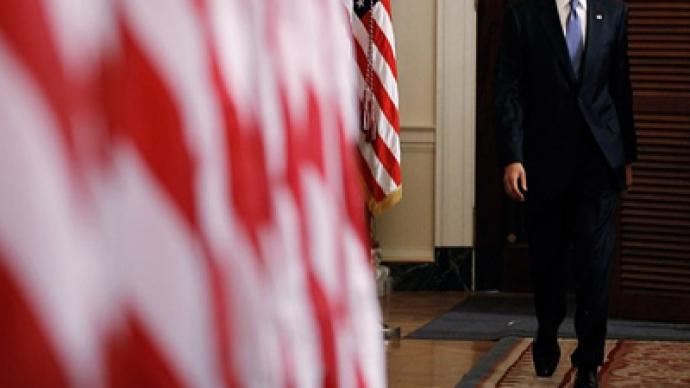 US President Barack Obama launched his newest plan for peace, development and democracy in the Middle East from Washington today. Much of the Arab community is waiting for the promises to turn into progress.
"We face an historic opportunity. We have embraced the chance to show that America values the dignity of the street vendor in Tunisia more than the raw power of the dictator. There must be no doubt that the United States of America welcomes change that advances self-determination and opportunity," Obama said. But across the Potomac River in Falls Church, Virginia, many in the Arab-American community were skeptical.Bouselmi Loutfy came to the US from Tunisia 11 years ago, leaving his wife and son behind. He said he lived the revolution from afar. "I watched it from TV and Facebook. But I think that in Tunisia, up until now, nothing has changed," Loutfy said. "In Tunisia, they say it's going to be a democracy and we haven't seen anything in 3 months." As the Arab spring turns to summer, many here expressed their doubts about how President Obama's proposals for private investment and a Marshall Plan for the Middle East would work. "We think it's important to focus on trade, not just aid, on investment, not just assistance," Obama said. "The goal must be a model in which protectionism gives way to openness and the reigns of commerce pass from the few to the many." But Egyptian immigrant Essam Dahab said he wasn't sure how investment would affect a country with as much corruption as Egypt. "That is going to be a great mistake. I have been talking with some of my friends about how now there is business from the outside. They are worried about staying in Egypt because it's not safe anymore," said Dahab. "We need democracy first in this country, and then you can help with some business. But first we need democracy," said Loutfy.Obama issued a warning to Syrian leader Bashar Al-Assad. "The Syrian people have shown their courage in demanding a transition to democracy. President Assad now has a choice: he can lead that transition, or get out of the way," Obama said. But many here in Virginia's Arab community said they don't see Gadaffi and Assad as the only leaders who needed to move on—monarchies remain in U.S. allies Saudi Arabia and Jordan as well, among others. "If they want to stay, they should do something good for their people. Not just money, money, money in their pockets. It's not good like that," said Ahlam Arjah, an immigrant from Jerusalem. "See your people, whether or not they need food or anything. They should keep their country rich like them. Not leave them poor and suffering." Just three years ago, many in Washington's Palestinian community had high hopes for the quote peace candidate. "I even worked for his campaign, I went door to door to solicit people to vote for him, and I did myself. I called everyone I knew to vote for him. Yes we did, but unfortunately, he's a big disappointment, inside and outside, for the middle east and the interior," said Ziad Abdul Rahim, a Palestinian immigrant. Rahim said he wants Arabs to determine their own destiny without US help. "I think they should get out of the Arab revolution, because when they get their hand in it, they mostly screw it up more than build it. Just leave the Arabs to their stuff, their hopes and their wishes and their democracy, their way not the American way. I ask him to get his hand out now," said Rahim.Musician and activist LowKey said the Obama is not reaching those he intends to reach. His message is not reaching young pro-democracy supporters in the Middle East. Some of his words, he argued, rang on colonialism and Bush-era politics. He is interested in American interests and American democracy, not truly what the people of Arab nations actually desire. "Obama has a choice between empire and security," he said.LowKey said Egypt, Libya, Tunisia and Syria were all complicit puppets of the US. They were torturing terror suspects at the request of the CIA. Each of the governments that are been caught up in Arab revolutions were one US backed dictatorships. "Certain regimes have capitulated more than others," he said, this is why there is a difference in how Obama discusses Iran as opposed to Bahrain. Obama also conveniently left Saudi Arabia out of his speech, he noted, Saudi Arabia is known for the oppression of woman. The US President also neglected to point out shortcomings of US designed democracies in the region – notably Iraq. "Is this democracy?" LowKey asked. Obama has bombed more nations and extended Middle East conflict far more than former President George W. Bush, he argued. Obama may have been elected on the anti-Bush platform, but reality shows he might actually be worse.
You can share this story on social media: