Apple might release three new iPhones this year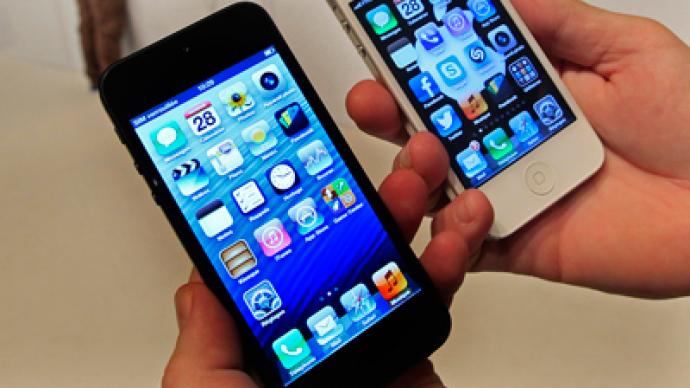 A chain of reports out of Asia have announced that Apple plans to release three new iPhone models this year, two of them which will hit markets before the end of June.
The reports come one week after the Wall Street Journal reported a weak demand for the iPhone and that Apple was cutting its orders of the iPhone 5. The rumors from Asia suggest that Apple is not only planning to release more products this year, but that the company will see major growth in the second quarter of 2013.The information was first publicized by the Commercial Times of Taiwan, then picked up by the China Times and translated by BrightWire. The reports claim that Apple will release a 4-inch iPhone 5S and a 4.8-inch "iPhone Math" before June, as well as a third iPhone with a 12 megapixel camera sometime before December. Apple is allegedly also going to release an Apple TV, known as the 'iTV', this year."The shipments for components, including touchscreens and cameras, will start rising significantly in March, and iPhone manufacturers will begin production in late April," BrightWire states. "Hence, Apple's suppliers will see major growth in 2Q 2013."The rumors have not been confirmed by Apple, but have sparked conversations over the future of the company. Business Insider predicts the iPhone business "appears to be ready for a major shake up in 2013."The rumors have also brought forth a number of questions about the veracity of the reports. The bigger 4.8-inch iPhone does not fit standard screens for developers' applications. Currently, apps are created to fit 3.5-inch screens, 4-inch screens, 7.8-inch screens and 9.7-inch screens.Some have also wondered whether Apple would name an iPhone the "Math", and have suggested that this was perhaps translated incorrectly. But after the translation rumors surfaced, BrightWire added a note to its readers."Some news sites are speculating that the real name of the 'iPhone Math' product is 'iPhone Max' or 'iPhone+'. However, the name 'iPhone Math' continues to be reported in Chinese and Taiwanese news sources that originally broke the story," BrightWire writes.The reports claim that in total, Apple will release seven or eight new products in 2013.Apple stock has suffered several months of decline and was hit especially hard by the Wall Street Journal report that claimed it had reduced its component orders for the iPhone 5. The company has lost around $200 per share since September and closed at around $500 per share on Friday.But Apple will report its fiscal first-quarter earnings on Wednesday. A large number of iPhone sales might bring its stock value back up shortly before the company plans to come out with new products. 
You can share this story on social media: