Apple claims cyber-attack on staff computers by hackers that targeted Facebook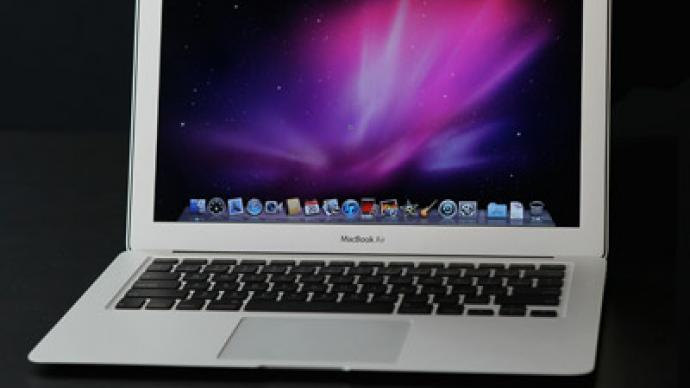 Apple has confirmed it has sustained the widest known cyber-attack on its computers. While the company is trying to downplay the consequences, the full extent of the breach is not yet clear.
Hackers infected the Macintosh computers of Apple's employees with malicious software that had been designed specifically to attack Mac computers, Reuters reports. Hundreds of companies, including high-profile defense contractors, became victims of the virus, according to a source familiar with the investigation of this attack, which seems to be the most sophisticated and widespread cyber-assault on Mac computers to date. Traditionally hackers focused on breaching networks using the Windows operating system. But with Macs becoming more and more popular, cyber-criminals had to turn their attention to the Apple machines. "Apple has identified malware which infected a limited number of Mac systems through a vulnerability in the Java plug-in for browsers. The malware was employed in an attack against Apple and other companies, and was spread through a website for software developers," the company said in the official statement. "We identified a small number of systems within Apple that were infected and isolated them from our network. There is no evidence that any data left Apple," it continued.Meanwhile the unnamed source close to investigation claims that the situation is much more serious that Apple admits. Weakness in Macintosh computers's defense put hundreds of companies in jeopardy. "Apple has more on its hands than the attack on itself," he said in an interview with Reuters. Apple's statement comes days after Facebook unveiled it was attacked by hackers. On February 15 the social network giant reported a "sophisticated attack" when several employees' laptops were compromised, also assuring that no users' data was affected. The attack on Facebook exploited a previously unknown vulnerability in Java."The attack occurred when a handful of employees visited a mobile developer website that was compromised," Facebook said in a statement.Apple also said it discovered malware that made use of vulnerability in the Java plug-in, just like with the Facebook case, and that it was sourced from a site for software developers.The company said it is working with law enforcement to track down the hackers, but suspects the same cyber-attackers as targeted Facebook breached to Apple's computers.The company has promised to release a software tool later that would protect customers against the "malicious software used in the attacks," Reuters reports.
You can share this story on social media: