Greenlight sues Apple for withholding cash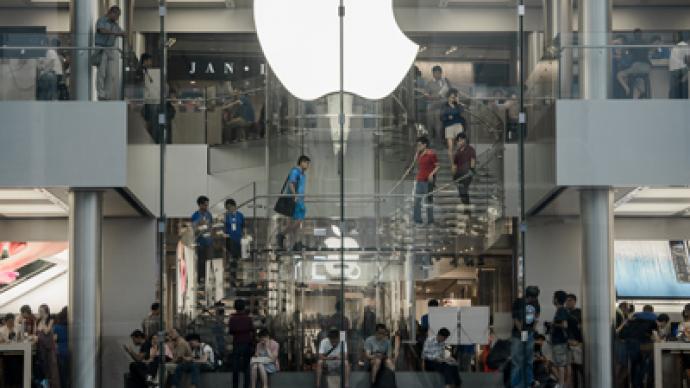 Greenlight Capital has filed a lawsuit against Apple Inc to the federal court in New York over a proposal to eliminate preferred stock at the world's most valuable company.
Greenlight has been a major Apple shareholder since 2010 and has $1.3 million worth of shares. The proposal would restrict the ability of Apple's board to unlock shareholder value, head of Greenlight, David Einhorn said.Apple started paying a quarterly dividend last year at $2.65 per share, what is argued to be a miserly payout considering the amount of cash the company has – $137 billion, with the sum growing quarterly. Above all Apple has also started repurchasing some of its shares, while key investors suggest it should be allocating its capital in a different direction so it can add value.Apple was advised to issue a preferred stock, which would be distributed among the shareholders, Einhorn said, however Apple's leadership rejected the idea.In a statement filed through the Securities and Exchange Commission, Apple said it has no plans to issue preferred stock in the future and "believes that it is appropriate to eliminate this provision" from its charter, ABC news reported Thursday.
You can share this story on social media: