Most Asian and European stocks fall on Apple's Q4 results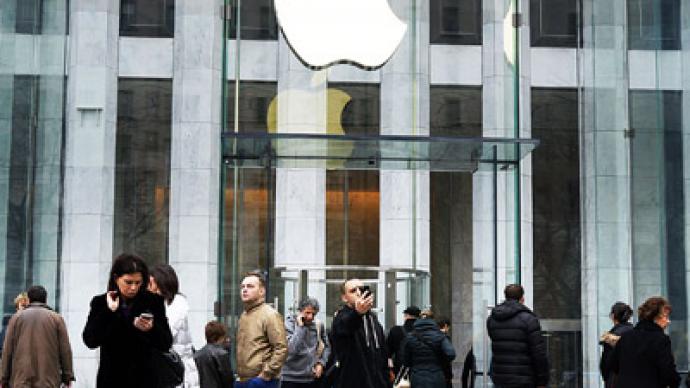 Apple's worse than expected fourth quarter earnings cause a negative push on the major European and Asian stock exchanges on Thursday.
Apple's net profits in October-December 2012 stood at $13.1 billion with revenues of $54.5 billion which showed an 18% increase over the same quarter last year. However analysts expected profits to be at $13.53 billion mark and revenues to reach $54.9 billion.The shares have dropped by 10.5% following the arrival of the quarter earnings and are trading at $461.3 per share. The capitalization loss accounts for $50 billion and the shares have slid by 30% comparied to September 2012. There are fears Apple Inc can lose its unique dynamic and its spot as the biggest company in the world – ExxonMobil is only $20 billion behind. Europe's consolidated index of the biggest corporations slid by 0.20% on Thursday with major indices dropping. The S&P is lower by 0.4% and the MSCI Asia Pacific is down by 0.2%.Most Asian markets ended lower Thursday amid the gloom over earnings reports from Apple Inc. South Korea's Kospi and China's Shanghai Composite Index lost 0.8% each, Taiwan's Taiex declined 0.6% and Hong Kong's Hang Seng Index slipped 0.2%.
You can share this story on social media: