Ammo sellers blow through 3 years of magazines in 72 hours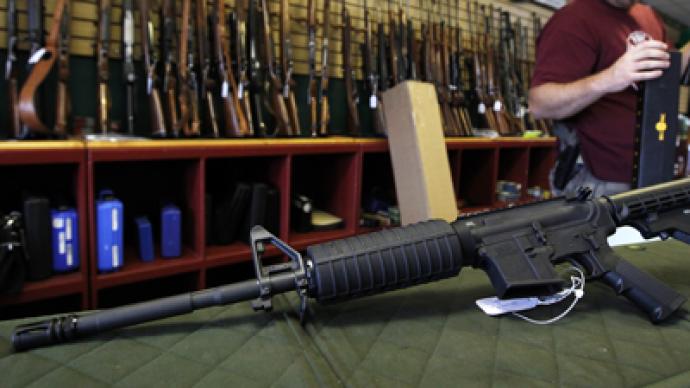 If you're still shopping for last-minute stocking stuffers, obtaining large amounts of ammo might be easier said than done.
Brownells, the largest supplier of firearms accessories in the world, claims that demands for ammo in recent days has been so outstanding that they've blown through several years' worth of ammunition in only a matter of hours.In a post on the AR15.com message board, a representative for the retailer writes that magazine sales for AR-15 assault rifles in recent days has been "unprecedented.""We sold the 'average demand' equivalent of about 3 1/2 years worth of PMAGS . . . and an even greater amount of our Brownells magazines," the rep writes. "We're working like crazy to get these orders to you as quickly as possible."The AR-15, a high-powered, semi-automatic rifle, is one of three weapons Newtown, Connecticuit shooter Adam Lanza brought into Sandy Hook Elementary School just over a week ago. Lanza, 20, executed 26 people inside of the school before turning the gun on himself.In the days since the bloody massacre, a national debate regarding gun laws and restrictions has been rekindled. On one side, the left is asking for a ban on assault weapons like the AR-15. On the other, pro-gun advocates are demanding that armed patrolman be stationed at every school in America."I call on Congress today to act immediately to appropriate whatever is necessary to put armed police officers in every school — and to do it now, to make sure that blanket of safety is in place when our children return to school in January," Wayne LaPierre, the vice president of the National Rifle Association (NRA) said on Friday.Back on the AR-15 forum, the Brownells rep has publicly apologized for the company's inability to meet consumer demands in the wake of the shooting. Brownells has not, however, speculated what could be causing the surge in sales — which could be either a response from those concerned about personal security or a reaction to talks of a federal ban on assault weapons.Weeks before the Newtown shooting, though, the Federal Bureau of Investigation reported that Americans recently set the record for the number of background check requests files in a single day: 129, 166 on Black Friday, the day after Thanksgiving that has become synonymous with the start of the holiday shopping season."There's been a whole lot of hysteria raised by the NRA about the need to stockpile guns because Obama's going to take your guns away," Caroline Brewer, a spokeswoman for the Brady Center to Prevent Gun Violence, told ABC News. "It may mean more gun owners are buying more guns."On Monday, former Republican presidential hopeful Ron Paul published a statement on his website admitting that he is for the private ownership of firearms, but does not believe the NRA's calls to outfit every school in the country with an armed guard is all that appropriate.Last week, White House spokesperson Jay Carney confirmed that US President Barack Obama supports a proposal from Sen. Dianne Feinstein (D-California) that would ban the sale of some assault-weapons. A ban had previously been implemented under President Bill Clinton, but expired during the George W. Bush administration.
You can share this story on social media: