American CEOs get record payments in 2012
Published time: 22 Oct, 2013 19:39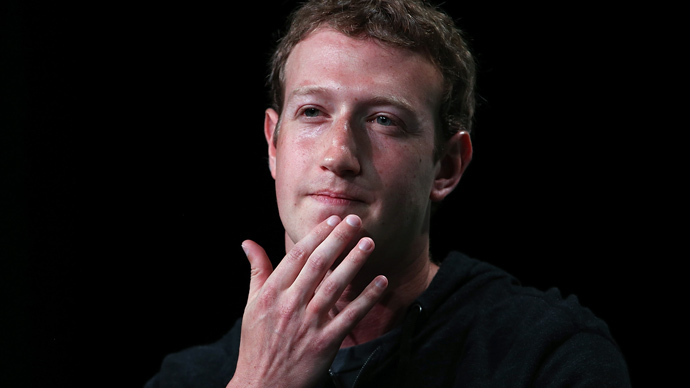 As the U.S. economy continues to chug along to slow growth reports, America's CEOs are becoming richer than ever before.
The 10 highest-paid executives in the United States all took home over $100 million in pay during 2012. Two of them even broke the billion-dollar barrier.
The data, released on Tuesday, was calculated by GMI Ratings, which found that the total amount of cash earned by the country's top 10 CEOs in 2012 totaled more than $4.7 billion, the highest number the firm has recorded yet.
"I have never seen anything like that," Greg Ruel, GMI's senior research consultant and author of the report, said to the Guardian. "Usually we have a few CEOs at the $100m-plus level but never the entire top 10."
At the top of the heap was Facebook's Mark Zuckerberg, who took home nearly $2.3 billion, averaging out to more than $6 million a day. Zuckerberg's annual salary is pegged at just over $500,000, but by cashing out on shares dating back to the company's initial public offering he boosted his earnings by an astonishing amount.
Behind Zuckerberg was the CEO of the energy company Kinder Morgan, Richard Kinder, who earned more than $1.1 billion dollars despite the fact that his base salary is only $1. He also sold restricted stock to boost his 2012 earnings.
By exercising stock options in a rising market, CEOs saw their 2012 earnings rise by a median of 8.5 percent. This was the third straight year that CEO pay rose sharply, according to GMI.
While executive earnings rise, however, household income for the average worker is treading water. Adjusted for inflation, the U.S. census bureau indicates that the median income for an American household in 2012 was just over $51,000. That number barely changed compared to 2011, and actually represents a 9 percent decline when put next to data from 1999.
"The numbers have gone completely over the top," said Eleanor Bloxham of The Value Alliance to USA Today. "Boards of directors risk political backlash when they can contribute to these levels of inequity."
GMI estimates that if the stock market continues to rise, company executives could find their earnings grow even more in 2013.