DC cop admits to falsifying speeding tickets
Published time: 10 Aug, 2012 18:56
Edited time: 10 Aug, 2012 22:56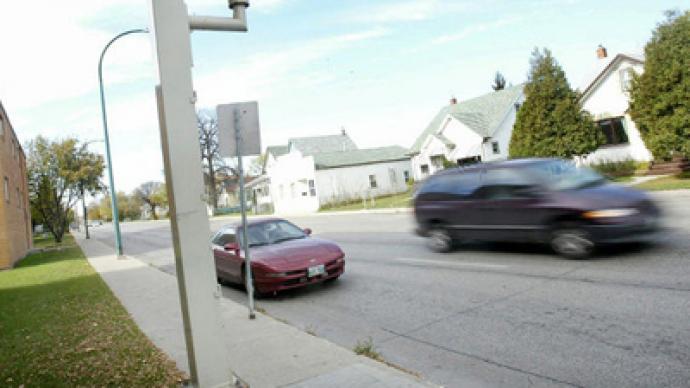 A former law enforcement officer with Washington, D.C.'s Metropolitan Police Department has pleaded guilty to three counts of fraud after being accused of falsifying logs pertaining to the force's photo radar equipment.
David Cephas served the MPD for 22 years, but during 2008 and 2009 he admits to failing to do his job inspecting the city's photo-radar equipment, instead making manual adjustments that in turn caused the city to issue 200 traffic tickets without cause.
Cephas earned $17,056 from the city while working overtime during a span of time that he admits to have engaged in fraud. According to court documents obtained by WJLA News, Cephas would roll-back the clock on the department's mobile radar unit to avoid conducting tests by means of falsifying his logs. The equipment was then used, without being calibrated, to try and catch traffic criminals speeding down city roads.
For pleading guilty to the three misdemeanor counts, he could face half a year in jail and a $1,000 fine. The former officer has already agreed to pay back the apartment $17,550 — the amount the city had to refund to the recipients of the bogus tickets.
Police Chief Cathy L. Lanier says in a statement this week that she applauds department's internal affairs division for working "to ensure that all of our members uphold the highest standards and integrity."
The ex-officer will be sentenced at the end of the month. Had he been caught on the job for failing to properly calibrate the camera, he would have faced a mere 90 day suspension. Cephas resigned from the force in June.