ACLU suing Philadelphia law enforcement over 45-min detention of man who filmed cops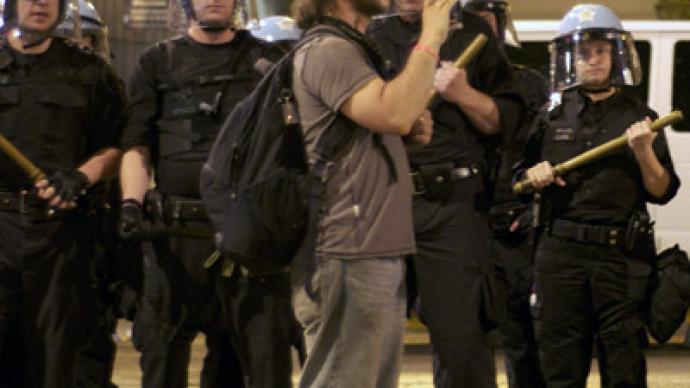 ­The American Civil Liberties Union is taking Philadelphia law enforcement to court over the arrest of a man for recording police on his cell phone. The rights group says recording public officials' actions is protected by the First Amendment.
Christopher Montgomery v. City of Philadelphia, as the complaint is formally titled, describes how Montgomery recorded local police making arrests in his iPhone in January 2011. He was held for some 45 minutes following his arrest, and the video was removed from his phone. Montgomery was charged with and convicted of disorderly conduct, but the ACLU says recording cops is protected by the US Constitution, which contains sections on freedom of speech and the press."As the role of the citizen journalist increases in these tense situations, it's crucial that everyone holds up their recording devices and holds the powerful accountable," Montgomery said in an ACLU press release. It's not the first case of its kind in recent days. In December 2012, an Illinois court ruled that it was legal to record police officers while they were doing their jobs. In July of the same year, Washington, D.C. police were told to allow citizens to film them; the move followed ACLU action against the department.
You can share this story on social media: