White House posts call for social media censorship stories, triggering hope & cynicism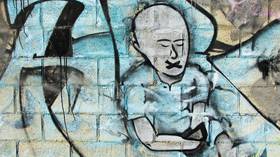 The Trump administration is asking victims of social media censorship to share their stories, promising to "fight for free speech online" and exciting conservatives who feel their plight has been ignored.
"No matter your views, if you suspect political bias has caused you to be censored or silenced online, we want to hear about it!" the White House tweeted with a link to a form where users could fill in the details of their persecution at the hands of Facebook, Instagram, Twitter, YouTube, or "other."
Of the named platforms, only Twitter had anything to say about the administration's call for stories, responding that it enforces its terms of service "impartially" without regard to "background or political affiliation." President Donald Trump met with Twitter CEO Jack Dorsey last month at the White House just hours after complaining (via Twitter) that the platform didn't "treat [him] well as a Republican," and Dorsey has admitted in the past that they've been "too aggressive" in banning right-wing users, but many complain that nothing has changed.
Many Trump supporters saw the call for stories as the answer to their prayers, almost a year after first Alex Jones and then hundreds more non-mainstream users were deplatformed.
Others, not taking any chances, posted their stories to Twitter as well.
Some suspected ulterior motives.
And others took a more cynical view.
Leaked documents and independent studies alike have revealed a marked center-left bias in many social media platforms. Earlier this week, researchers from Northwestern University published an analysis of Google's "top stories" showing that nearly two thirds came from liberal-leaning outlets, appearing to confirm internalcommunications that have leaked in the past few years showing Google execs plotting ways to shift the search algorithm to privilege "their" side.
Facebook banned a handful of prominent conservatives (and Louis Farrakhan) from its platform earlier this month, citing its policy on "dangerous individuals and organizations," triggering outrage from Trump supporters but little more than a tepid condemnation from the president himself, even as Donald Trump Jr. tweeted that the censorship "should terrify everyone." While President Trump was reportedly mulling an executive order targeting social media platforms for violations of antitrust law last year, it never materialized.
Also on rt.com
The CNN search engine? Google favors stories from liberal news sites, study finds
Like this story? Share it with a friend!
You can share this story on social media: