Killing US softly with illegal campaign funds to Obama: Fugees founder charged in 1MDB scandal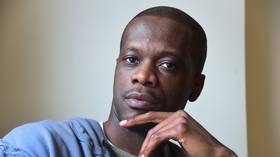 A founding member of the Fugees is accused of conspiracy to funnel illegal campaign contributions to Barack Obama's 2012 presidential campaign and lying about it, in a spinoff of the 1MDB corruption scandal.
The indictment against Prakazrel "Pras" Michel, 46, was unsealed on Friday, the government says he received over $21 million from Malaysian businessman Low Taek Jho (also known as "Jho Low") and funnelled it personally and through straw donors to President Obama's 2012 re-election campaign, then lied about it to the Federal Elections Commission in 2015.
Michel was charged with conspiracy to defraud US government, falsifying records, and making a false statement. He appeared before a federal judge in Washington, DC on Friday and pleaded not guilty.
READ MORE: 'They were on our side': Facebook 'allowed' Obama campaign to mine data
"Mr. Michel is extremely disappointed that so many years after the fact the government would bring charges related to 2012 campaign contributions," said his attorney Barry Pollack. "Mr. Michel is innocent of these charges and looks forward to having the case heard by a jury."
Michel is best known as one of the founding members of the Fugees, an award-winning group that set music charts on fire with 'Killing me softly' in 1996 and launched the solo careers of Wyclef Jean and Lauryn Hill.
Low, 37, was also charged in the case, adding to the existing indictments against the Malaysian businessman already wanted for conspiring to launder billions of dollars and violating the Foreign Corrupt Practices Act.
Also on rt.com
Superyacht linked to Malaysia's state fund looting scandal sold for $126 million
He is also wanted in Malaysia, for allegedly embezzling hundreds of millions from the government-run fund 1Malaysia Development Berhad (1MDB). US prosecutors claim Low used 1MDB as a personal "slush fund" to buy influence in the US.
Wall Street giant Goldman Sachs also found itself entangled in the 1MDB scandal, which the US Department of Justice has been investigating since early 2016. Malaysia has charged two former Goldman Sachs executives for lying to secure bonds for 1MDB and profiting from hundreds of millions of dollars in fees they charged for the service.
Think your friends would be interested? Share this story!
You can share this story on social media: