Teacher in Texas charged after projecting child porn during class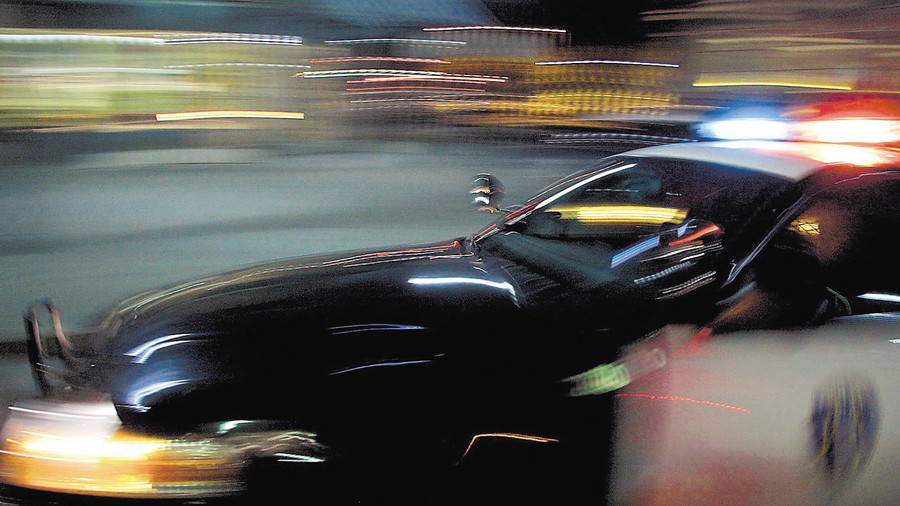 A high school teacher in Belton, Texas, has been charged with possession of child porn, after apparently accidentally projecting indecent footage in a filled classroom.
An investigation into James Edward Alleman, 45, was launched in September after a student reported that porn was played on a projection screen. He was suspended by the school district that day.
Alleman's school-owned laptop, iPad, external hard drive and a Micro SD card found in his desk were confiscated by school officials and handed over to police, KWTX reports.
Police discovered that the memory card contained four short videos showing a young naked Asian girl who appeared to be changing clothes in a bathroom, according to an arrest warrant released on Friday.
Investigators showed the footage to Alleman's wife who identified the child as a 10-year-old girl who appeared to be changing in their home. The woman also told police she was "unaware that such videos were being taken or that there was a camera set up in the bathroom," the affidavit says.
The girl in the footage was subsequently taken to the Child Advocacy Center of Central Texas, according to the affidavit, and identified herself in the clip, saying she didn't know she was being filmed and didn't recognise where the video had been taken.
READ MORE: Hard luck: Starbucks to block patrons from watching porn on WiFi
An investigation into Alleman's internet history on his laptop reportedly showed searches for "pornography in both Chinese and Japanese, using terms that translated to the English equivalent of 'teen scandal, 'webcam underwear teen, 'teen video chat, 'school girl masturbation,' as well as other search terms," according to the affidavit.
Alleman has been freed on a $75,000 bond while he awaits trial.
Like this story? Share it with a friend!