Alabama cops who killed 'wrong' suspect in Thanksgiving mall shooting shift blame onto victim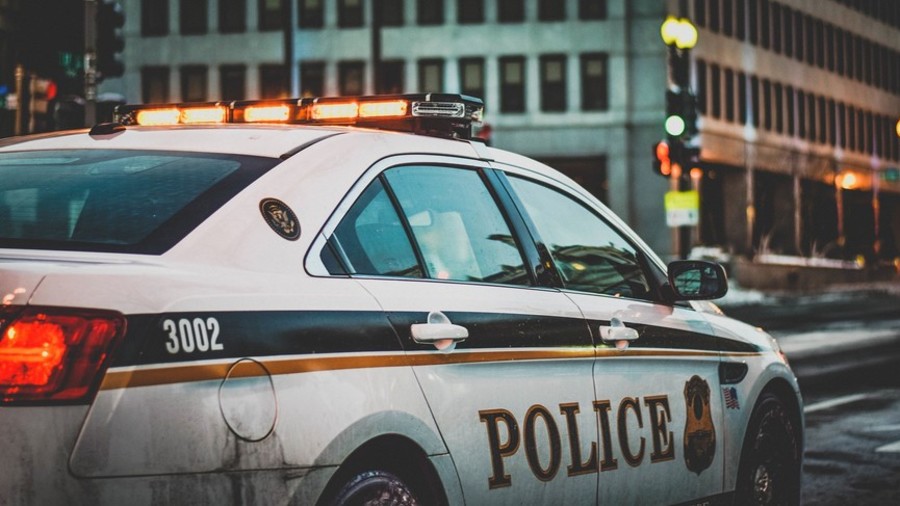 The family of an Alabama man shot by police on Thanksgiving is demanding justice after cops appeared to blame the victim for his own murder, even going so far as to retract a statement admitting they were wrong to shoot him.
Police have conspicuously avoided taking responsibility for the death of Emantic Bradford Jr. after shooting and killing him during a Thanksgiving night melee at a Birmingham mall. Four press releases later, they have not spoken directly to his family, who have called for the release of body-cam footage of the altercation.
Hoover police have changed their story repeatedly regarding Thursday night's shooting at the Riverchase Galleria in Birmingham. After initially congratulating themselves on the "heroic" takedown of Bradford, whom they identified as the gunman who wounded a 12-year-old girl and an 18-year-old man when a fight broke out at the mall, officers soon learned through witness interviews and forensic evidence that they'd shot the wrong man – and that the real shooter was still on the loose.
Police took the unusual step of admitting their mistake in a statement released on Friday night. While they stopped short of apologizing to Bradford's family, they did express "regret that our initial media release was not totally accurate." The officer who shot Bradford was placed on administrative leave and the investigation was turned over to the Alabama Law Enforcement Agency (ALEA).
By Monday morning, that statement had also been memory-holed – no longer available on @HooverPD's Twitter – and the story had changed again, this time emphasizing that Bradford had "brandished a gun during the seconds following the gunshots, which instantly heightened the sense of threat" – implying that Bradford was to blame for his own murder by making the officer fear for his safety in the "chaotic scene."
Bradford's father, a veteran correctional officer, told the media his son had a license to carry his weapon. Meanwhile, witnesses' stories cast the official story in a dim light – some claimed the officer did not verbally warn Bradford before shooting him in the face, while others claim several people were "brandishing" guns during the fight. The fourth and final press release from @HooverPD qualifies the term "brandish" to mean "Mr. Bradford had a gun in his hand."
Civil rights attorney Benjamin Crump, who has been retained by Bradford's family, decried the shooting as an example of institutionalized police racism. The officer "saw a black man with a gun, and he made his determination that he must be a criminal," he said at a press conference on Sunday, claiming officers even barred a nurse who witnessed the shooting from trying to save Bradford's life. Crump represented the family of Tamir Rice, the 12-year-old shot by police who claimed to mistake his toy gun for a real weapon, as well as Trayvon Martin, shot by George Zimmerman under Florida's infamous "stand your ground" laws.
Think your friends would be interested? Share this story!
You can share this story on social media: