Convict with unbelievably large neck collared by police… again (PHOTO)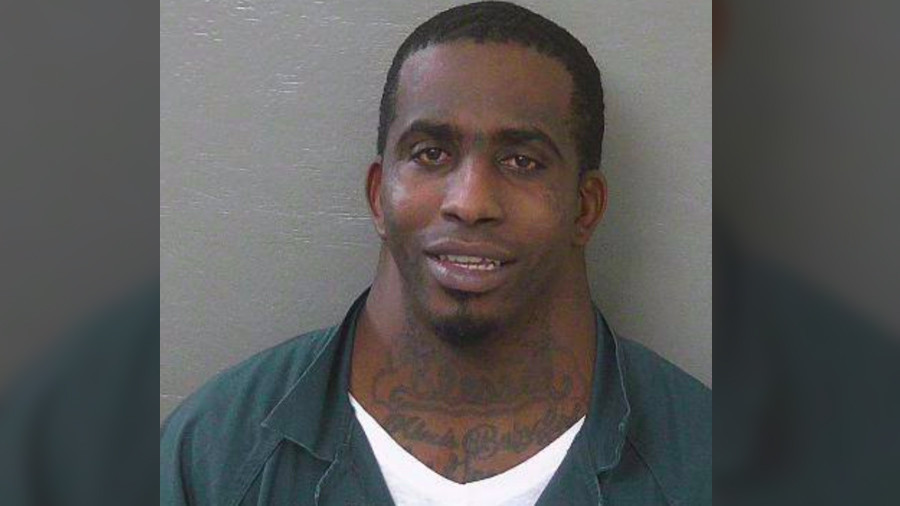 A convict who became a viral sensation because of his astonishingly large neck is back behind bars just a week after last being collared by police.
Last week, Charles Dion McDowell was arrested by the Escambia County Sheriff's Office in Florida for possession of marijuana, meth and cocaine. His mugshot was posted on the sheriff's Facebook page where it grabbed the attention of almost 300,000 commenters who competed to make the best neck-related puns and jokes.
READ MORE: Neck on the line: Suspect's mugshot goes viral after sparking pun war
His unusual neck inspired countless memes and jokes across social media.
However just days after his release, McDowell was nabbed again, this time in Alabama, for attempting to elude police, possession of marijuana, driving without a licence, reckless driving and improper lane usage.
The man with the remarkably proportioned neck was released after posting a $5,400 bond.
Many of his social media fans were delighted to see a fresh mugshot of McDowell after his latest arrest, as it further proved his neck was as bizarrely thick as it seemed in the previous photograph.
Keeps ending up in the wrong neck of the woods.

— Sean Waltman (@TheRealXPac) November 21, 2018
He keeps this up, their may not be a neck time

— Jay Miller (@jaycon86) November 21, 2018
Now that McDowell is really up to his neck in charges, the necks time he finds himself in the wrong neck of the woods, he could find himself in real trouble.
If you like this story, share it with a friend!