Neck on the line: Suspect's mugshot goes viral after sparking pun war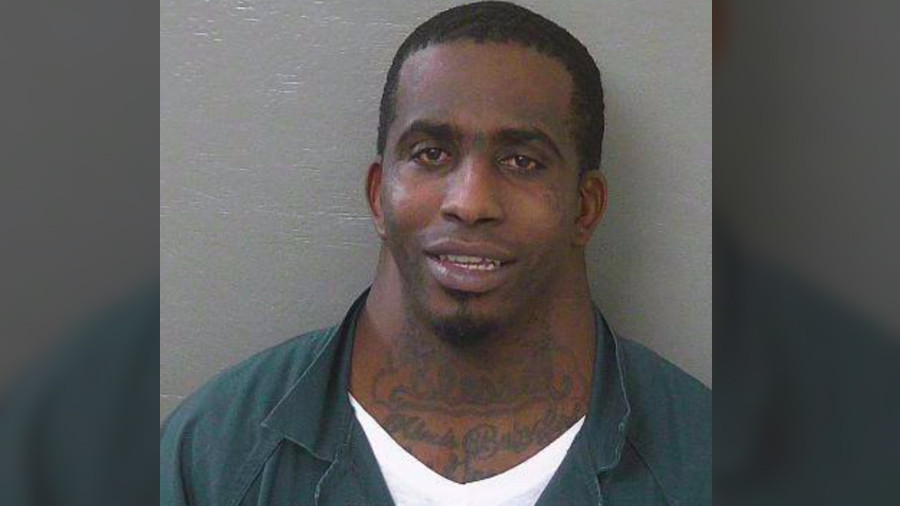 The Escambia County Sheriff's Office was up to its neck in pun-filled comments after it posted an alarming mugshot of a man whose neck girth has to be seen to be believed.
Charles Dion McDowell was arrested for fleeing police and possession of meth, cocaine, marijuana and drug equipment – but who cares about those details once they've seen his giant neck. The body part is so large it dwarfs his head.
Not surprisingly, the comments responding to the police post was filled with 'necks' level puns and jokes as people expressed genuine wonderment at McDowell's tree trunk-like neck.
Some wondered whether he was hiding contraband in there like some next-level criminal mastermind, while one commenter suggested his neck could feed a whole family of vampires. Another said he must have an Adam's orchard rather than an Adam's apple.
Others pondered whether McDowell turned to crime after being "neckglected" by his family, and expressed relief he wasn't from their neck of the woods.
The Escambia County Sheriff's Office has an unusual way of pursuing criminals. It has a Wheel of Fugitive show where it promotes wanted people in a game show-style format, in the hope of raising public awareness and catching them. Its Facebook post started with congratulating McDowell before explaining his crimes and saying he "is currently a guest at the GoldStar Hotel with a bond of $57,000. #Gotcha."
Think your friends would be interested? Share this story!