35 F-35s: Pentagon deploys swarm of fighter jets during massive airpower drill (PHOTO, VIDEO)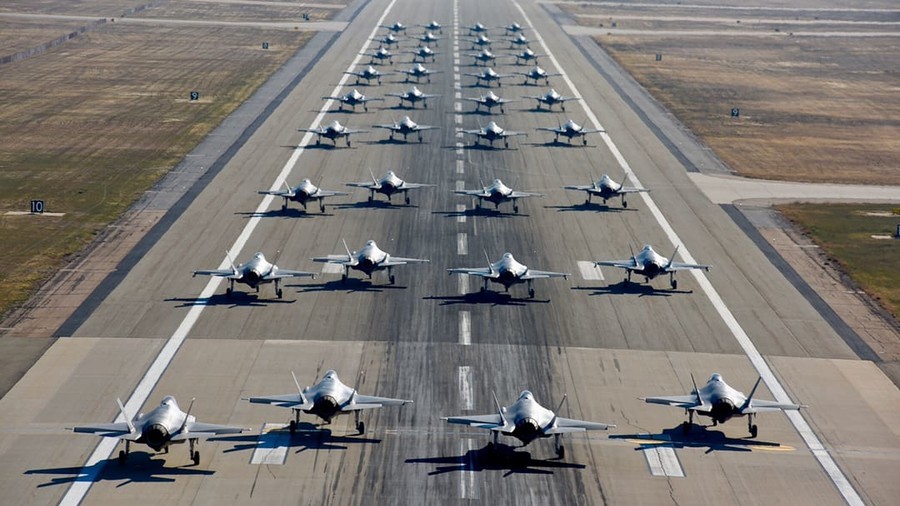 In a large-scale airpower drill, the Pentagon displayed thirty-five F-35 supersonic stealth fighter planes on a runway, before they jetted into the air with just seconds between takeoffs.
A video, released by the US Air Force, shows the aircraft from the 419th and 388th Fighter Wings lined up in several rows at Hill Air Force Base in Utah. All jets were later sent into the air in rapid succession, with just 20-40 seconds between each takeoff.
The drill was designed to demonstrate "the readiness and lethality" of the US Air Force in deploying swarms of jets against air and ground targets, the officials explained.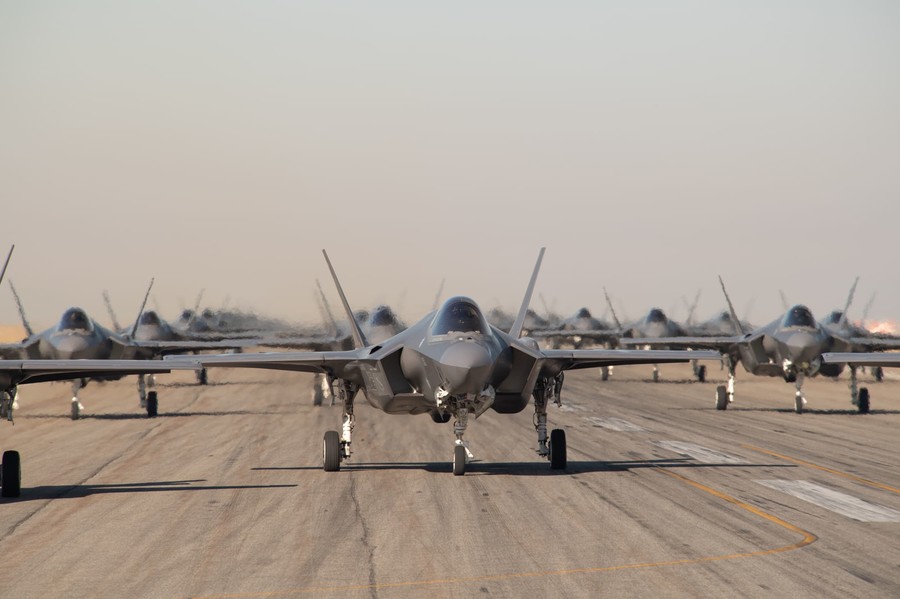 "We are ready to fight tonight," Major Caleb Guthmann of the 34th Fighter Squadron said.
READ MORE: Pentagon hiding 'life-threatening' F-35 design flaws to meet deadline – watchdog
The Pentagon has been brandishing F-35s as the game-changer in its airpower. At the same time, the aircraft's production history was shrouded in controversy due to its design flaws, exuberant cost, as well as missing several deadlines.
Think your friends would be interested? Share this story!