Conor McGregor offered $5 million to face unnamed 'Chinese kickboxer,' says coach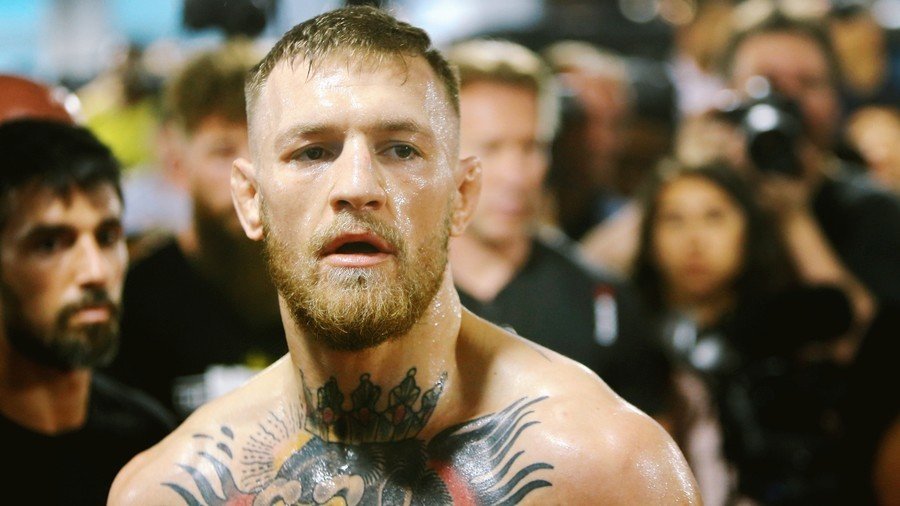 With the news of Floyd Mayweather's will-he, won't-he matchup with Japanese kickboxing star Tenshin Nasukawa still prevalent in the news cycle, a similar story has emerged concerning the last man to face Mayweather in the ring.
Conor McGregor's coach John Kavanagh revealed that his charge was offered $5 million to face an unnamed Chinese kickboxer in a similar, three-round kickboxing bout.
READ MORE: 'It's a no brainer': Mayweather says New Year's Eve bout with Nasukawa is back on
Kavanagh was appearing on the True Geordie Podcast, where he explained how he received the offer from Asia.
"I'll give you a funny one," he began.
"I had a guy message me just a few days ago. A Chinese kickboxer wanted to do three rounds with Conor for $5 million."
McGregor and Kavanagh have traveled the globe, with "The Notorious" competing across Europe and America, and has even one of his early fights in Jordan, but he has never fought on Asian soil. And the Dubliner's next opponent remains the subject of much debate following his high-profile submission defeat to Khabib Nurmagomedov at UFC 229 in Las Vegas in October.
Kavanagh said he believed the offer to be a genuine one, but said it was never likely to happen.
"He was going to put it in escrow," he said of the offer.
"Because again, I get a million messages like that a day, but you just don't pay attention.
"But this guy was connected and it was a legitimate offer. But I know he wouldn't [do it]. You get the odd funny message like that. And, like I said, it was genuine.
"I know the boxing promoter well and he's very well known. So he wasn't going to come with an offer that wasn't legitimate."
The identity of the Chinese kickboxer in question remains a mystery, though one fighter who could fit the bill is high-profile Chinese martial artist Yi Long, a Shaolin monk and sanshou and wushu kickboxing expert.
Yi has a kickboxing record of 61-12-1 and has fought twice with Muay Thai legend Buakaw Banchamek, with the two men taking one win apiece.
Yi most recently competed for new martial arts promotion MAS Fight, where the five-foot-nine martial arts star defeated seven-foot-two South Korean kickboxer Hong-Man Choi with a spinning back kick to the body.
You can share this story on social media: