Zuckerberg keeps hands clean as Facebook policy chief takes fall for hiring firm to probe Soros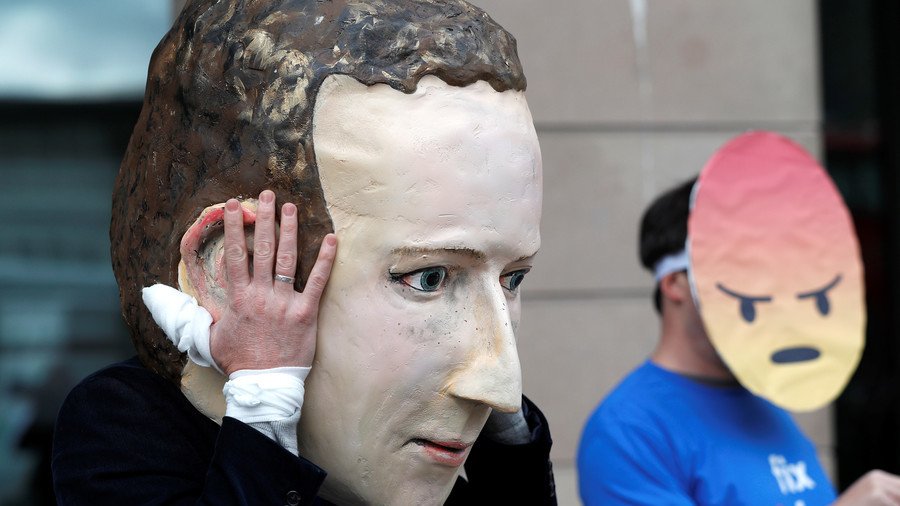 Facebook's head of communications has apologized for the company's business dealings with a firm hired to investigate billionaire financier George Soros. CEO Mark Zuckerberg claims he was unaware of the shady campaign.
The tech giant has been on the defensive since it was reported that it had enlisted the services of Definers, a consulting firm, in hopes of painting anti-Facebook campaigns as activism funded by billionaire financier George Soros.
Falling on his sword, Head of Communications and Policy Elliot Schrage apologized in a saccharine press release for "let[ting] you all down" – even while avoiding explicitly admitting green-lighting the anti-Soros campaign.
For that, he blames the "management system" he built without releasing names, or necessitating further firings. Faithful to the last, Schrage dutifully conveyed that "Mark" – referring to the company's CEO – "wants to hold us to a higher standard."
"I regret my own failure here," the self-flagellating communications head added.
Zuckerberg has denied any knowledge of Definers' existence, let alone its mission. "I have tremendous respect for George Soros," Zuckerberg said last week in a conference call with reporters. Facebook COO Sheryl Sandberg also played dumb, though she did admit to having "received a small number of emails where Definers was referenced."
Facebook initially hired Washington DC-based Definers in 2017 to conduct "opposition research" and help with messaging, Schrage said. He acknowledged that the company had asked the consulting firm to focus its efforts on Soros, after the businessman called the tech giant a "menace to society" during a speech in January.
The consulting firm's research purportedly showed that Soros had funded movements participating in anti-Facebook activities. This allegedly included the Freedom from Facebook campaign as well as a group called Color of Change, which was part of the campaign.
Color of Change director Rashad Robinson claims it's bigoted to say they were funded by Soros, telling the New York Times that Definers' narrative "has really dangerous anti-Semitic undertones about Jewish people controlling the world."
READ MORE: 'In-house fake news shop' – Facebook facing new scandal and losing friends
A spokesperson for Definers defended its anti-Soros work, noting it was "entirely factual and based on public record."
Definers wasn't the only company that Facebook took onboard to help it defend its brand. Schrage disclosed that Facebook "hired firms associated with both Republicans and Democrats" in an effort to push back against "growing pressure from competitors in tech, telcos and media companies that want government to regulate us." Definers was one of the firms associated with Republicans.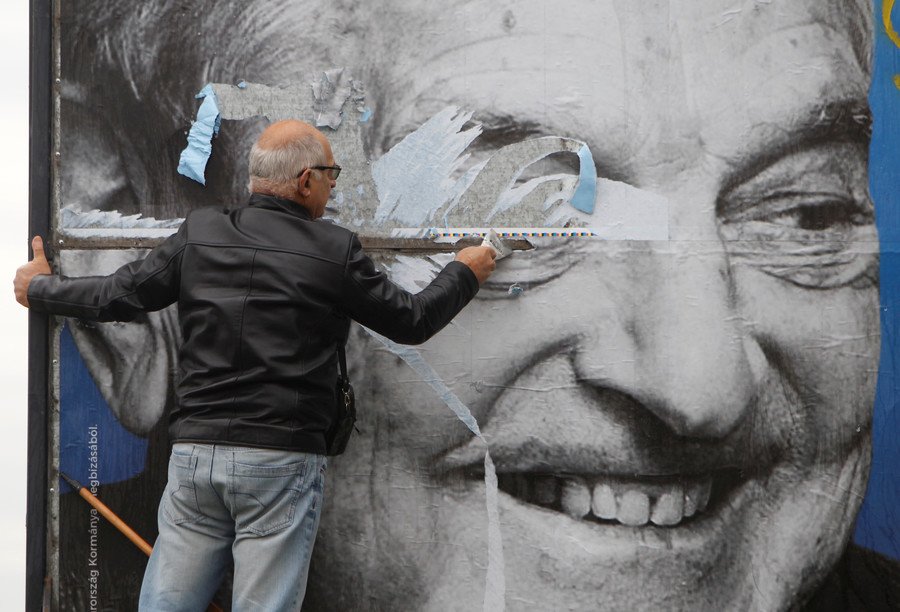 Facebook has been plagued by a series of recent public relations nightmares. The company's bad fortunes began after it was accused of not doing enough to prevent Russian influence in the 2016 presidential election.
READ MORE: Google sparks privacy concerns after absorbing subsidiary with access to NHS patient data
The outcry was quickly followed by the Cambridge Analytica scandal, in which it was revealed that third-party marketers had wrongfully obtained private data belonging to 87 million Facebook users. The fallout has been unmerciful: Facebook's stock has taken a hammering, while Zuckerberg has been hauled before multiple congressional committees to explain himself.
Like this story? Share it with a friend!
You can share this story on social media: