Soros sold off Facebook stocks before they tanked, documents show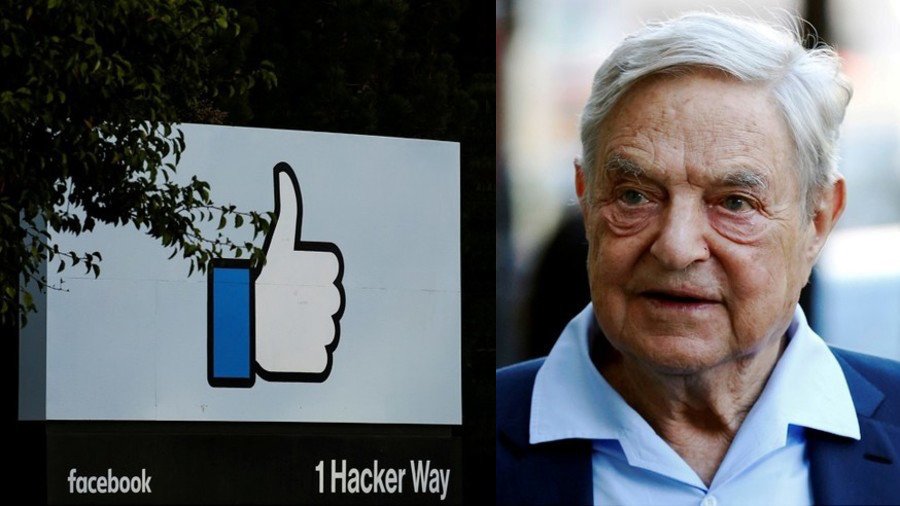 Liberal financier George Soros sold off his stake in Facebook earlier this year, before the social media giant's stocks tumbled drastically. Documents also show that Soros dumped some Netflix and Goldman Sachs shares.
Securities and Exchange Commission (SEC) filings show that the Soros Fund Management sold off all of its Facebook holdings, and cut back on holdings in Netflix and Goldman Sachs in the third quarter of 2018. All three have dropped drastically since September, with Netflix tumbling 29 percent, Facebook down 20 percent, and Goldman Sachs losing 15 percent.
The controversial billionaire's hedge fund has had an up and down relationship with Facebook, reportedly selling off 300,000 shares in November 2017, then buying back in over the summer of 2018, even as Soros denounced social media as a "menace to society."
Parallel to investing in Facebook, Soros was scaling back his holdings in Google's parent company Alphabet Inc. and Amazon, but beefing up his stock in Twitter, Spotify, Pandora, and the New York Times.
Just last week, the Times revealed that Facebook had hired a PR firm to go after its critics by linking them to Soros. Through his foundations, the Hungarian-born billionaire is actually funding several activist groups that have been critical of Facebook, but his defenders argue that calling him out on it is anti-Semitic.
Soros has built up his considerable fortune through short-selling and currency speculation, most famously pocketing $1 billion by shorting the British pound in 1992. Some of his profits have gone into funding a network of non-governmental organizations championing leftist causes in the US and across the world.
The government of his native Hungary has outlawed many of Soros's operations, such as aid to illegal immigrants, prompting the Soros-funded Central European University to announce it was considering relocation to neighboring Austria.
Like this story? Share it with a friend!
You can share this story on social media: