Officer accuses Nashville police of vengeance for her reporting discrimination & rape by colleague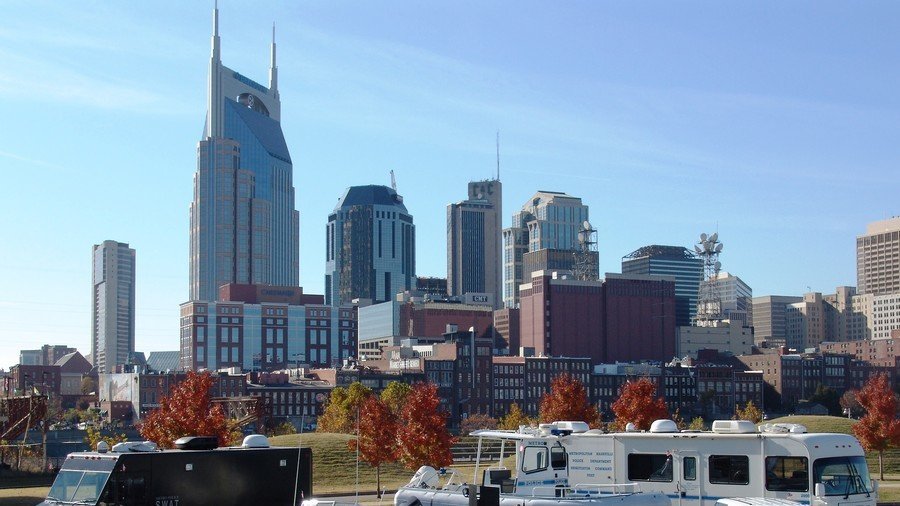 A female officer who became a pariah among Nashville police has sued the force and her commander for allegedly retaliating against her after she alleged a rape by a colleague, as well as racial and gender-based discrimination.
Monica Blake, an African-American officer 14 years on the job, has been at odds with her department for a while and her lawsuit includes a long list of grievances, from being treated differently than male colleagues to free speech suppression and retaliation for reporting a rape in 2016.
Monica Blake claimed another Nashville police officer sexually assaulted her; he got diversion in court and Blake said she got discriminated against in the department. https://t.co/TUMyzESwyz

— Tennessean (@Tennessean) November 17, 2018
In April this year the officer who she accused –who went under nickname Hulk– made a plea deal with the District Attorney's office and had his rape charges reduced to aggravated assault. Blake told local media that the DA's office explained to her that a top officer in her department told them she was "untruthful." She had earlier been the subject of an internal probe, which included looking into complaints that she was lying in a child abuse case. The investigation found that she was telling the truth.
But Blakes' tensions with Metro Nashville Police Department (MNPD) started after a card game, according her lawsuit, a report by the Tennessean suggests.
The woman claims the penalties she received from her supervisors were unjustifiably tough. She recalled that she was once suspended for three days for simply playing a game of cards, while white male officers escaped almost all culpability for much harsher violations – like skipping work to hang out with their buddies or arresting a sober person for driving under influence.
But all of her complaints "fell on deaf ear," Blake said, adding that the sexual assault charges against the man who was alleged to have raped her were eventually dropped too.
It got worse when she publicly supported an initiative to create a Community Oversight Board, which would impartially investigate police shootings and other misconduct by cops, dedicating several social media posts to the issue.
The officer recently learnt of a closed Facebook group where current and retired police officers teamed up against her and suggested that she should be swiftly sacked from the department.

"Never thought I would see the day that a Metro Officer would turn against her fellow officers. Wonder, who's back she is watching, or better yet who is watching hers. What goes around comes around," one of the comments in the group read.
"For a long time, I lived in fear. I was terrified for a long time," Blake told News4, adding that she was also verbally attacked by colleagues, who branded her "a traitor."
The officer said she filed a federal lawsuit against MNPD and Commander Janet Pardue on Friday "to protect me and you. Let citizens of Nashville know this is what's going on right in your city."
"I want justice, and justice at this point, I can't quite define it but I do know that people need to be held accountable for the things that they have done," Blake said in an interview with News Channel 5.
READ MORE: 300 police officers fired in Russia this year after complaints from citizens
The lawsuit also pushes for the Nashville Police to amend their strict social media policy, which now states that service personnel may be subject to "corrective and/or disciplinary action" for online activities viewed as "inappropriate" by MNPD.
The officer claimed the department had also considered suspending her after she recently gave an interview to a website supporting the Community Oversight Board.
"What hurt me the most is that inclusiveness, in my opinion, is what's going to help bring us to a better place but with this Code Of Silence it was evident that… officers were more concerned with banding together than they were with the interest of the public and that in and of itself made me question why I am in policing in the first place," Blake said.
Think your friends would be interested? Share this story!
You can share this story on social media: