'Poltergeist' wreaks havoc at historic Irish school in spine-chilling CCTV footage (VIDEO, POLL)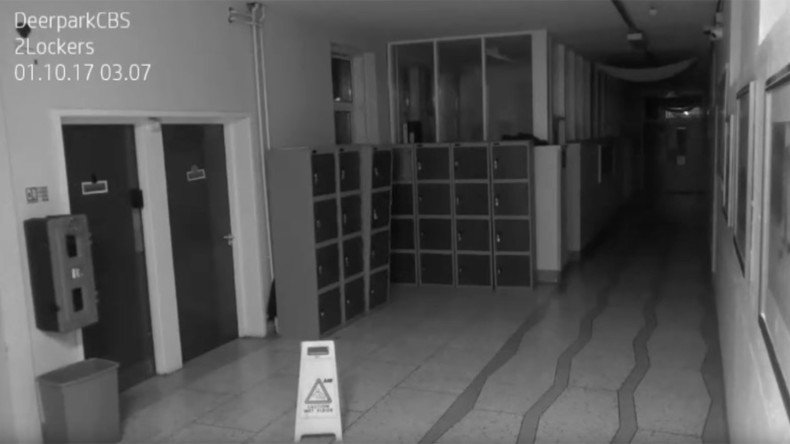 Supernatural forces appear to be at work in an Irish high school, with video footage emerging of unexplained spooky activity after hours in Deerpark CBS.
Founded in 1828, the school is one of the oldest in county Cork. It makes sense then that it would be haunted as everyone knows the dead like to stalk buildings with a bit of character.
READ MORE: Poltergeist playgrounds: Six spooky theme parks suspended in time
In the short video, students' lockers shake and burst open by themselves in a darkened hallway. Books are flung onto the ground and a 'caution wet floor' sign then appears to be kicked across the corridor.
Commenting on the footage, conveniently shot at head height in a hallway, the school spokesperson joked: "We're such a great school even the afterlife are signing up."
READ MORE: You'll never walk alone: CCTV captures 'ghost' alongside couple (VIDEO, POLL)
The eerie footage cannot, unfortunately, conclusively prove ghosts exist. But with Halloween just around the corner, it's definitely a good way to promote the ghoulish holidays and the school arts department.
You can share this story on social media: