Russian police sex scandal: 3 top lawmen arrested after drunken gang-rape of young female detective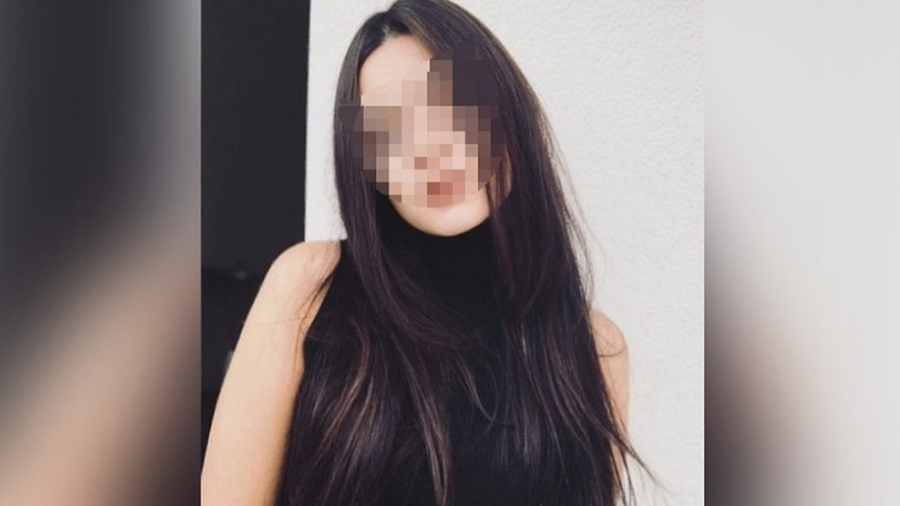 A massive scandal has rocked Russian law enforcement after three high-ranking officers were detained for gang-raping their younger female colleague during a booze-fueled party at police headquarters in Ufa.
There still no clarity on what actually happened on Monday night in the capital Russia's Republic of Bashkortostan, but the media is digging up dirt on the alleged sex offenders and their victim.
The day in question seems to have started quite innocently. Two respected district police department heads, Eduard Matveev, 51, and Salavat Galiyev, 50, decided to get together to share a few drinks, relax and remember their past. Some reports suggest the policemen were celebrating a retirement or the homecoming of a former boss.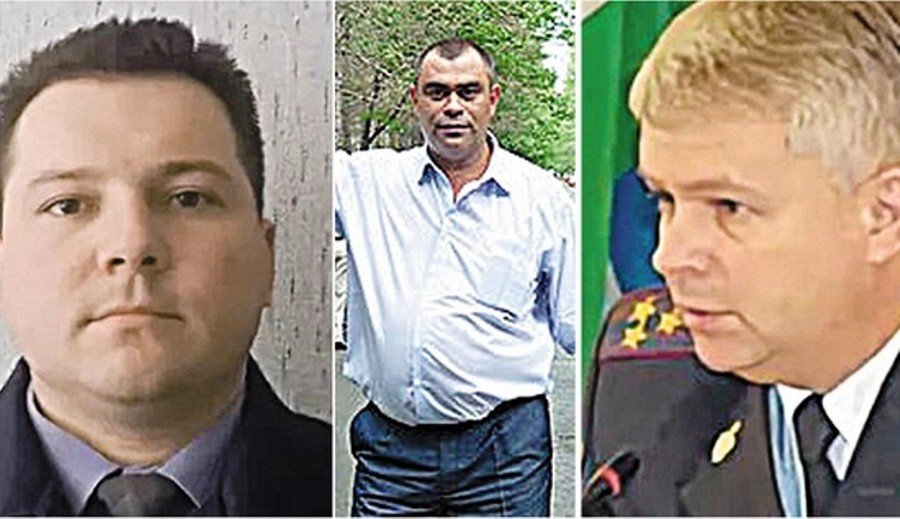 Russian custom dictates that a drinking party needs at least three people, and they invited 34-year-old migration section head, Pavel Yaromchuk, to join them in order to meet that requirement. The party lasted for several hours and the three men were apparently already very drunk when they decided that their celebrations lacked female company.
It was late when a 23-year-old junior detective, who had just recently graduated from university, was still at her workplace. The young woman agreed to join her superiors in one of the offices at the police HQ. She later said that she could not have imagined what was going to happen there. According to several reports, she was brought to the party by another female officer, who left before events took a sinister turn.
At some point, the alcohol and the woman's stunning looks made the officers completely lose their minds. They started mauling their younger colleague and roughly tore her clothes off, Komsomolskay Parvda reported.
The woman had no chance of overpowering the men, and was brutally gang-raped by all three of them. The abuse reportedly lasted for the whole night, and the victim was only being able to escape in the morning.
Matveev, Galiyev and Yaromchuk assaulted the young woman, despite knowing that she was the daughter of a high-ranked commander with the Russian National Guard (Rosgvardia).
The junior detective reported the incident to the Prosecutor's Office a few hours later and a criminal case was swiftly launched against the alleged rapists. On Thursday, they were fired from the police ranks and, on Friday, a court decided to arrest all three men on charges of collective rape and violent sexual actions.
Investigators from Moscow have arrived in Ufa to assist local police in the probe into the outrageous incident, which has caused a vast public outcry.
Sources told local media that a forensic medical examination established that the victim suffered extensive tissue damage and confirmed that violent sexual actions had taken place.
READ MORE: Three police bosses gang-rape young female colleague at a drunken party
However, some in the police defended their colleagues and questioned the merit of the rape accusations. "Nobody here doubts that there was sexual intercourse… But there's an opinion that it happened with mutual consent. And in the morning, the girl just felt ashamed of herself and got the idea of reporting a rape," an unnamed officer, who worked with Matveev, said.
Notably, local media reported that it's not the first rape claim filed by the junior detective. During her university years, she had sex with a fellow student in a classroom, and the act was caught on CCTV.
When this became known, the young woman allegedly told police that she had been raped. The man had to quit the academy to avoid prosecution, and the case was eventually swept under the carpet, sources said.
"She was always arrogant. She loved the attention of men and never had problems with it due to her looks," one of her fellow students revealed. Various media outlets also re-posted photos of her wearing a bikini and revealing dresses, which allegedly came from the junior detective's since-deleted social media accounts.
However, another classmate described the victim as "a good girl, a beauty, who always received 'A' marks," adding that "the rapists are animals, who should be punished."
Despite initial reports suggesting that the detained officers had perfect records, their past conduct has also raised some questions. There's no compromising information on Galiyev, but his fellow department head Matveev had reportedly been involved in several shady affairs.
He used to be a hooligan known to the police in his teenage years, but then changed his ways and became a law enforcer himself. In 2010, the officer was implicated in the attempted sale of a car, which had fake license plates and was reported stolen by its owner. A criminal case against him was launched, but never went to trail.
The papers also accused Matveev of providing cover and cashing in on illegal mining operations in local sandpits.
READ MORE: Balcony-climbing serial rapist on trial for 10 sex attacks
The youngest of the three, Yaromchuk, has been described as great dad, husband and athlete. But it's his wedding that raised suspicion among journalists. The 2009 ceremony, which was so posh that it was even reported by local media, simply couldn't have been organized on his official salary.
Yaromchuk's wife refused to acknowledge the rape accusation against her husband, saying that on Tuesday night "he was at home, in his bed." She said that she only found out that her husband had been arrested after investigators arrived to search her home.
Think your friends would be interested? Share this story!
You can share this story on social media: