'CNN defends free speech only if it's their own speech' – Tucker Carlson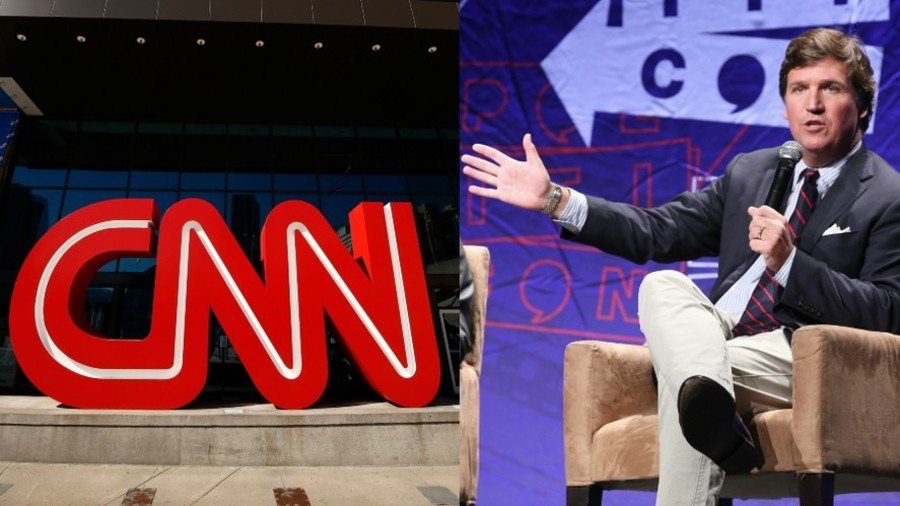 Fox News host Tucker Carlson blasted CNN, saying that while it is suing the White House over free speech, it doesn't have any problem silencing voices it doesn't like and even threatening its critics.
"CNN is claiming to defend free speech, only when it is their speech," the host of Tucker Carlson Tonight said on Wednesday night, commenting on the recent lawsuit filed by the network to challenge the ban of its chief correspondent, Jim Acosta, from accessing the White House.
Tucker: "It was CNN that almost single handily led the campaign to have broadcaster Alex Jones banished from the internet.. You don't have to like Alex Jones to see that as a terrifying loss for free speech because it was exactly that." pic.twitter.com/7DtHMDXfg2

— Contemptor (@TheContemptor) November 15, 2018
Acosta is known for highly-publicized altercations with President Donald Trump and his press secretary, Sarah Huckabee Sanders, during various media events. Last week, the White House officially revoked his press pass, following an argument the journalist had with Trump during his first post-midterm press conference. Sanders also accused Acosta of "placing his hands" on a White House intern who tried to take away his microphone.
CNN responded by filing a lawsuit, claiming a violation of freedom of speech. And naming Trump and several of his staffers as defendants. A number of other news outlets, including the rival Fox News channel, supported the lawsuit.
However, CNN's stance as free speech advocates is compromised by the double standards it had exhibited towards the people and organizations it disagrees with, Carlson argued. CNN "almost singlehandedly led the campaign" to have the right-wing broadcaster Alex Jones "banished from the Internet," he said.
In March, CNN alerted several major companies, like Nike and Acer, about their ads played on Jones' YouTube channel. Jones quickly lost the majority of his sponsors, and was ultimately banned from YouTube, Facebook, and Twitter, along with all of his podcasts.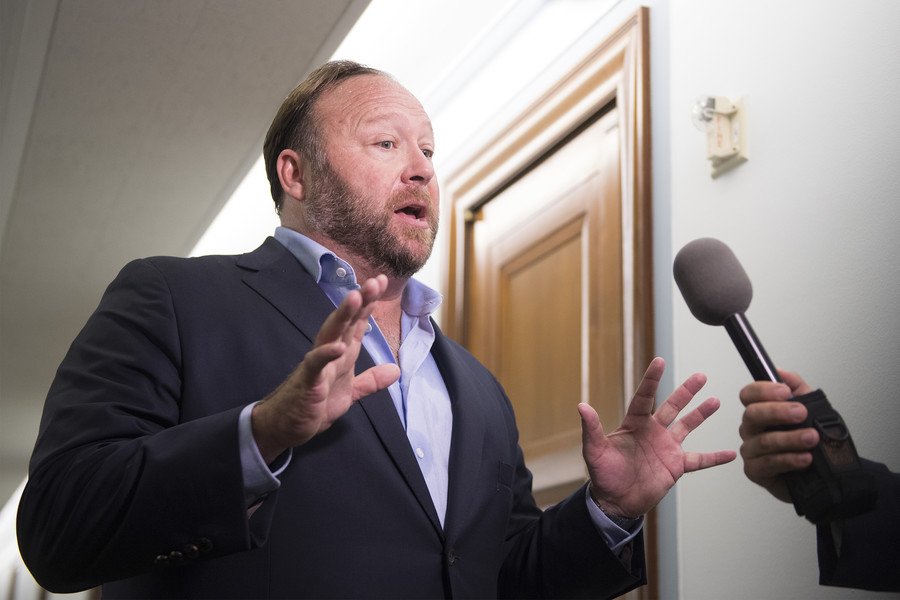 "You don't have to like Alex Jones to see that as a terrifying loss for free speech, because it was exactly that," Carlson noted, adding that CNN had no qualms with Jones being silenced.
The Fox News host also mentioned that last July, CNN went after an anonymous Reddit user for simply making a gif of Trump tackling a man with the channel's logo imposed on his face.
The person claimed that the gif was made "purely as satire" but was forced to apologize anyway after CNN threatened to leak the creator's personal data. "CNN reserves the right to publish his identity" should the user "change" his behavior, a CNN reporter wrote at the time.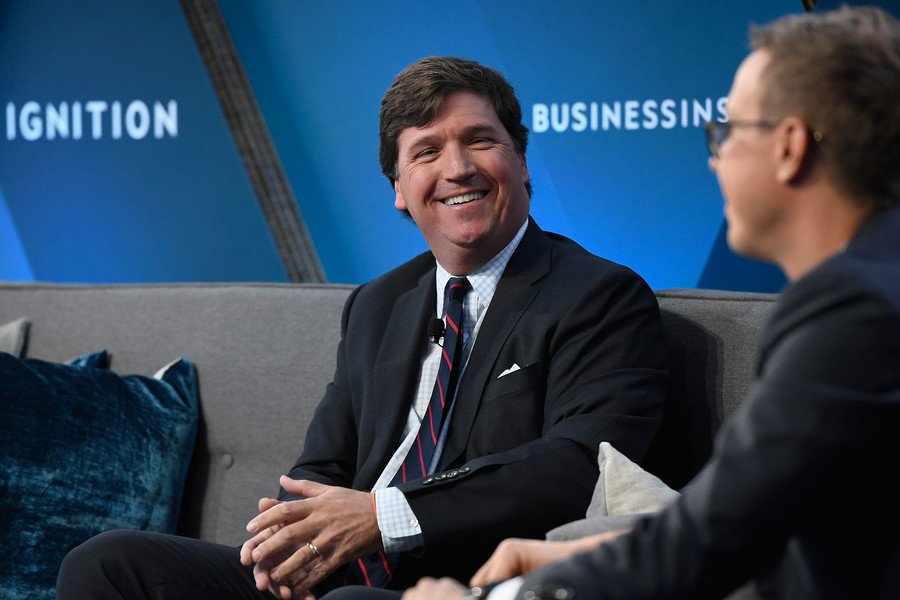 Carlson also stressed that while fervently defending its own freedom of speech, CNN "did not object" when the US government forced RT America to register under the controversial Foreign Agent Registration Act (FARA). The law itself was adopted in 1938 to combat Nazi propaganda.
The harassment of RT was condemned by several international human and media rights group, such as the OSCE and New York-based Committee to Protect Journalists.
READ MORE: Forcing RT to register as 'foreign agent' is a 'horrendous blow to press freedom'
"Branding media entities as 'foreign agents' is a dangerous practice, as it can narrow the space for freedom of the media," the OSCE representative on Freedom of the Media, Harlem Desir, stated last year.
Think your friends would be interested? Share this story!
You can share this story on social media: