VP Pence said to be gearing up for all-out Cold War with China unless it bows to all US demands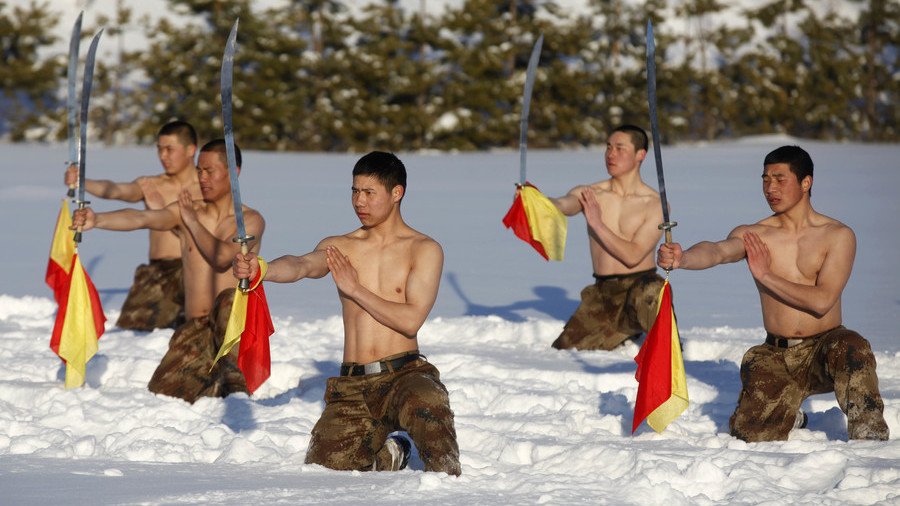 Washington expects Beijing to undertake a dramatic change in all of its policies to accommodate US demands and is prepared for prolonged hostilities if it does not, Vice President Mike Pence reportedly said.
The confrontational stance of the Trump administration was described by journalist Josh Rogin in a Washington Post opinion piece. He said Pence outlined it to him during a flight aboard Air Force Two on the VP's Asian trip.
The US wants China to offer concessions on a wide range of grievances, from intellectual property protection to territorial claims in the South China Sea.
Chinese President Xi Jinping is also expected to make a pledge to change Beijing's economic, military, and political behavior during his meeting with US President Donald Trump on the sidelines of the G20 summit in Buenos Aires on November 30. If Washington is not satisfied, there will be "an all-out Cold War," according to Rogin.
"I think much of that will depend on Argentina," Pence said. "The president's attitude is, we want to make sure they know where we stand, what we are prepared to do, so they can come to Argentina with concrete proposals that address not just the trade deficit that we face… We're convinced China knows where we stand."
Pence said the US is "in a strong position" for a potential escalation of the trade war it has already unleashed on China. He added that the US had no intention of ceding influence in Asia to China and will not back down if Beijing choses to continue its current policies.
"Then so be it," Pence said. "We are here to stay."
Washington has been ramping up pressure on Beijing in recent years, imposing tariffs on Chinese goods and lately accusing China of interfering in US domestic politics.
Beijing seems to have no intention to concede. It responded to US tariffs with its own protectionist measures and continues its multibillion-dollar One Belt investment program, which is meant to secure additional stable trade routes to its most important suppliers and customers.
Like this story? Share it with a friend!
You can share this story on social media: