US records 17% spike in hate crimes, African-Americans & Jews most targeted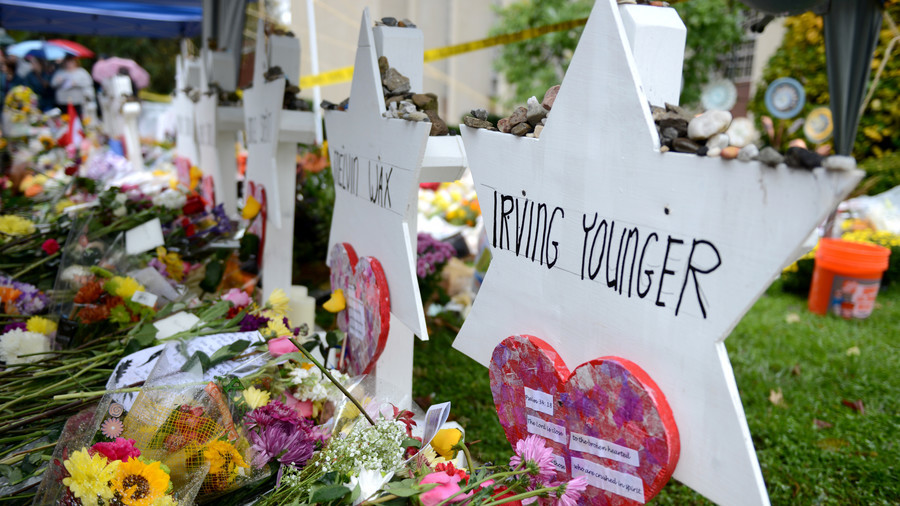 The US has seen a 17 percent spike in hate crimes in 2017, with the majority of reported incidents targeting African-Americans and Jews, according to the FBI's annual Hate Crimes Statistics report.
The report, released on Tuesday by the FBI's Uniform Crime Reporting (UCR) program, breaks down hate crime information from last year, broken down by location, offenders, bias types, and victims.
A total of 7,175 hate crimes were reported to UCR last year, up from 6,121 in 2016. Of those, the vast majority were "single-bias incidents," meaning the perpetrators were motivated by only one factor. Sixty-nine of the cases involved multiple biases.
The majority (59.6 percent) of crimes in the "single-bias incident" category were motivated by a person's race, ethnicity, or ancestry. African-Americans were by far the most targeted, with a reported 2,013 attacks against them, compared to 741 "anti-white" attacks.
Religion took second place as a motivating factor, accounting for 20.6 percent of single-bias hate crimes. Of those, the Jewish population was the most targeted, with 1,017 people falling victim in 938 incidents.
While most of the crimes reported were against people and involved cases of intimidation or assault, around 3,000 were crimes against property. Such crimes include vandalism, robbery, or burglary. In some cases, the crimes were classified as being against both people and property.
The report's release comes less than three weeks after a gunman killed 11 worshippers and injured seven others at a synagogue in Pittsburgh, Pennsylvania. The attack renewed calls for Washington to classify violence targeting minorities and religious groups in the same category as terrorists trained overseas to commit attacks inside the US.
Those who support that call point to a Government Accountability Office report from 2017, which found that since the 9/11 attacks, far-right extremists had committed almost three times as many attacks in the US than Islamist extremists.
Critics of President Donald Trump have directly blamed him for a rise in hate crimes in the US, with the NAACP pointing to his "xenophobic rhetoric and racist policies."
"From campaign to election, this president has spewed the language of division and hate and it has manifested in not only racist policies but in racists acts against people of color and other groups," NAACP President and CEO Derrick Johnson said in June.
Like this story? Share it with a friend!
You can share this story on social media: