California 'hellscape' visible from space as wildfires rage on (PHOTOS)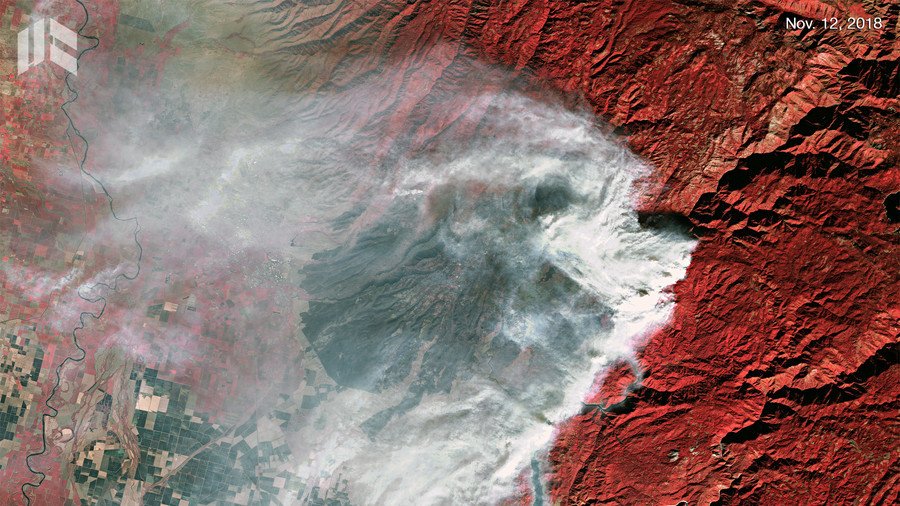 California is still burning amid the worst wildfire crisis in its history. So far, 42 people have been killed and 228 are missing as the state is reduced to a hellscape. Satellite imagery of the destruction makes for grim viewing.
Deimos Imaging has shared jaw-dropping images of the destruction caused by the Hill Fire and the Woolsey Fire from November 12, with a staggering wall of flame extending across the rolling hills and obscuring the charred landscape downwind.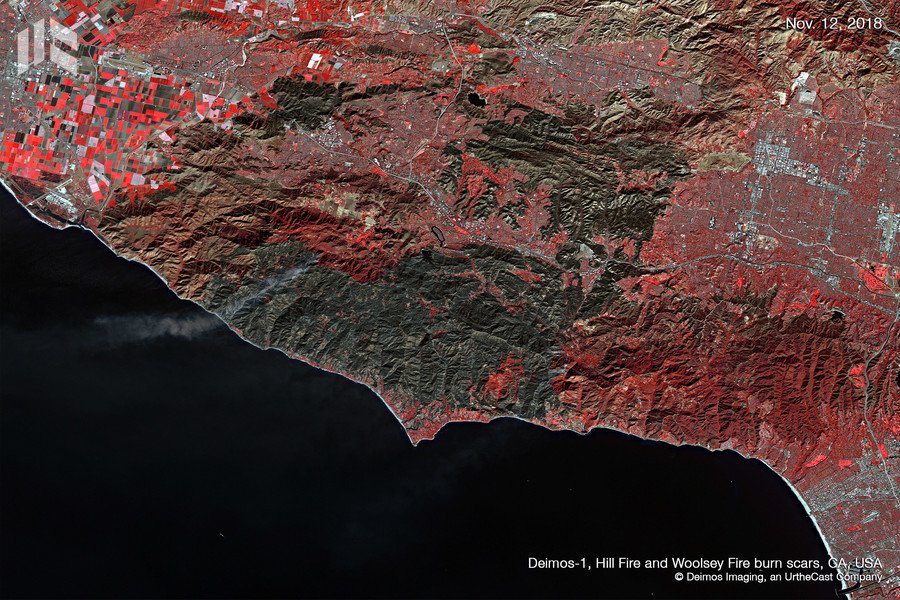 Previously, imagery captured on November 8 by NASA's Landsat 8 satellite shows the Camp Fire in its infancy, just a few hours before it had seriously broken out. The fire would go on to consume 20,000 acres in less than 14 hours, at times growing by a football field every three seconds, owing to strong winds in the area.
READ MORE: Celebrities flee as the South California wildfire closes in on star-studded neighborhoods (PHOTOS)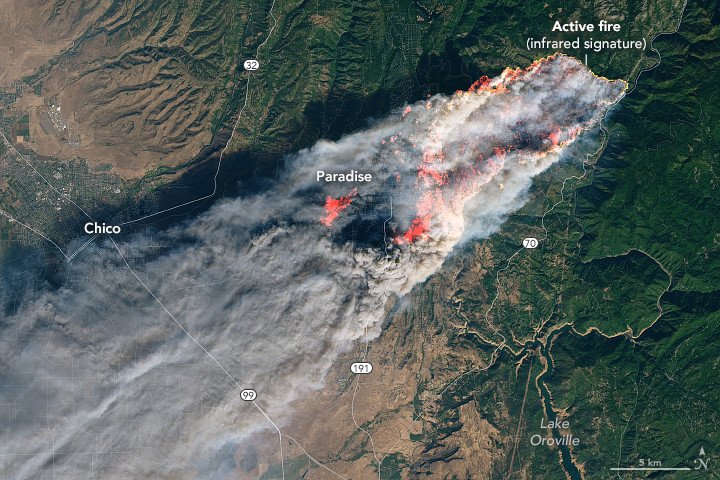 NASA's Terra satellite captured a wider angle of the horrifying extent of the destruction on a statewide level, showing a vast plume of smoke extending malevolently into the southwestern US skies and drifting over the Pacific Ocean.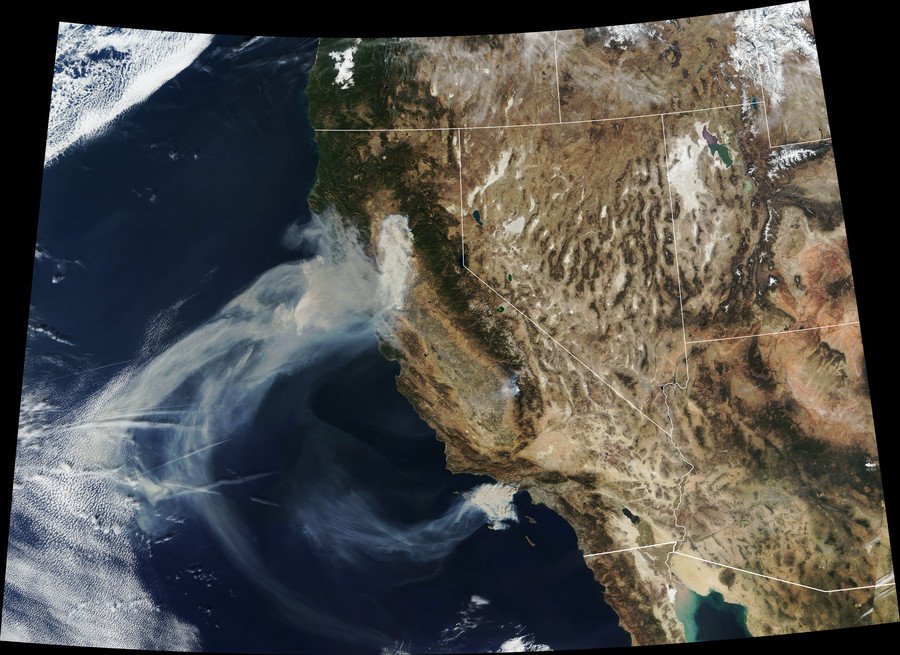 Like this story? Share it with a friend!
You can share this story on social media: