Bomb squad responds to suspicious package at Fort Lauderdale airport, Florida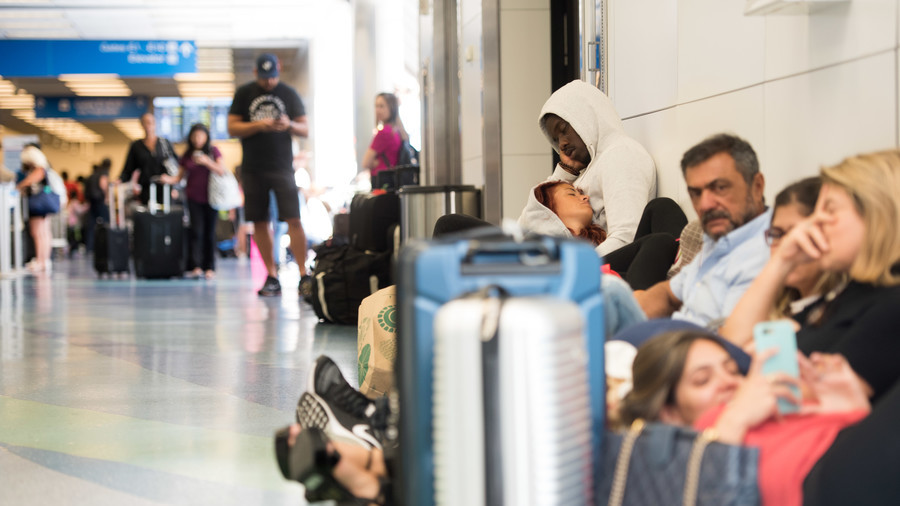 Broward County Sheriff's deputies and a bomb squad responded to reports of a suspicious package at the Fort Lauderdale–Hollywood International Airport in Florida. The airport was put on lockdown for about an hour.
Passengers tweeting from inside and outside the airport say the place has been placed on lockdown.
Fort Lauderdale airport is located in Broward County, recently at the center of a pitched battle between Republican and Democrat candidates vying for the Florida Senate seat. GOP candidate Rick Scott has sued the county's electoral officials, alleging voter fraud and improper handling of ballots. Local investigative journalist and conspiracy theorist Laura Loomer claimed on Twitter that a source had told her a box with "provisional" written on it was discovered in the trunk of a rental car at the airport just before it was put on lockdown.
The unconfirmed report is likely to fuel ongoing speculation that electoral officials in the Democrat-leaning county are tampering with the vote in favor of Democratic candidate Bill Nelson. On Saturday, the Florida secretary of state ordered a recount of the ballots, since the margin was less than 0.25 percent.
Think your friends would be interested? Share this story!
You can share this story on social media: