Alexa, who's the killer? Judge rules OK to examine Amazon Echo in murder case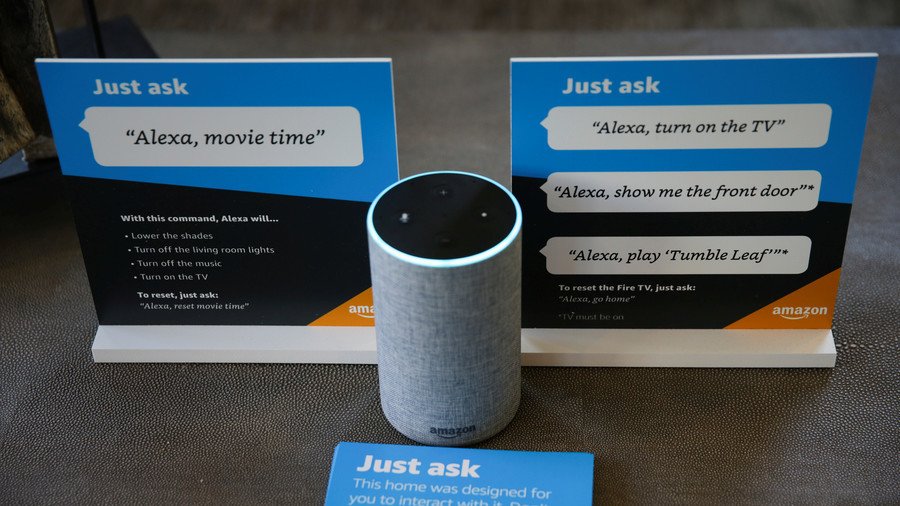 A New Hampshire judge ruled authorities can examine recordings from an Amazon Echo voice assistant that may offer clues to the stabbing deaths of two women. A suspect in the case has pleaded not guilty to first-degree murder.
Prosecutors believe the Echo device recorded the stabbing and bludgeoning attack on Christine Sullivan, 48, as well as the subsequent removal of her body. They are seeking access to Amazon's servers in order to recover the audio from that night. Tim Verrill is accused of killing Sullivan as well as Jenna Pellegrini, 32, at a Farmington, NH home and hiding their bodies under the porch, along with evidence of the murders.
The online giant, however, refused to allow access to the information "without a valid and binding legal demand properly served on us."
Amazon's Echo is supposed to activate only when the user utters a predetermined "wake word," but there have been numerous reports of the devices turning on by themselves, speaking and laughing creepily without being activated by the user.
Verrill was arrested in February 2017, having fled across state lines to Lawrence, Massachusetts, and subsequently charged with two counts of first-degree murder, two counts of reckless second-degree murder, and five counts of falsifying physical evidence in connection with the two deaths and his actions in concealing them.
This isn't the first time Alexa has given evidence in a murder case. In 2016, a murder suspect in Bentonville, Arkansas allowed police access to his Amazon Echo device – perhaps believing it would exonerate him – after the company itself had blocked a search warrant for its servers. The case was also unusual because investigators used the man's water meter as evidence, alleging the abnormally high quantity of water used over the course of the night implied he had cleaned up after the murder of a man found floating in his backyard hot tub.
You can share this story on social media: