Sinead O'Connor never wants to associate with 'disgusting' white people again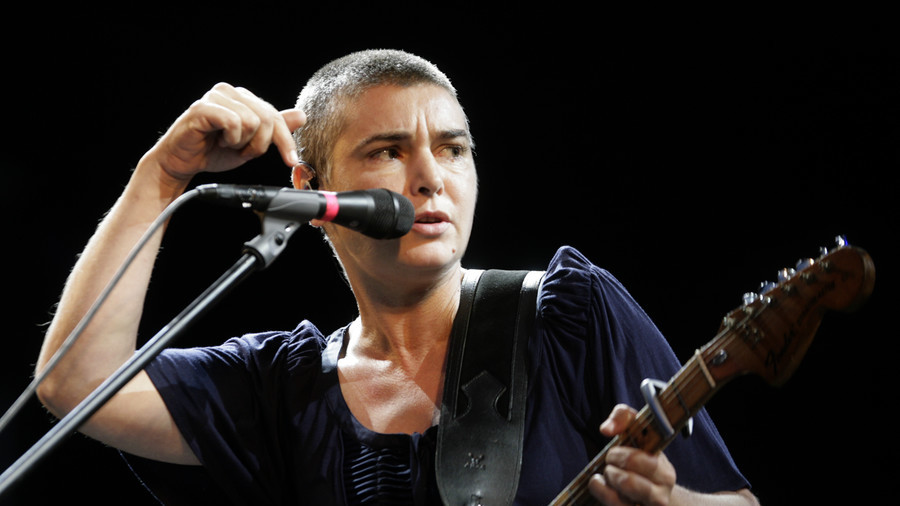 Irish singer Sinead O'Connor has declared that she never again wants to spend time with "disgusting" white people in a series of tweets about her recent conversion to Islam.
O'Connor, who changed her name to Shuhada' Davitt and announced that she had become a Muslim in late October, wrote that "not for one moment, for any reason" does she want to spend time with white people in the future. In brackets, O'Connor made a somewhat inexplicable attempt to clarify her feelings by suggesting that 'white people' is a term for "non-Muslims."
The controversial 51-year-old singer also apologized for her apparent racism in the same tweet, acknowledging that her desire never to associate with white people was "so racist I never thought my soul could ever feel it."
Twitter users were quick to respond to O'Connor's tweet, with some suggesting she was an example of "radicalism," while others schooled her on treating each person as an individual and not making blanket statements based on race.
"Not all non-Muslims will mistreat you. Just as not all Muslims will treat you well," one user wrote, with another reminding her that "no one's ethnicity makes them disgusting, no matter which individuals you've encountered."
In a follow-up tweet, the Grammy-winning singer said it would be interesting to see if Twitter banned her while allowing people like US President Donald Trump to spew "satanic filth" on the platform.
Another tweet from O'Connor claimed that the "Lord needs dirty workers" and used the hashtag #NotAsF***inCrazyAsSheLooks, while another included the hashtag #ReignOfWhiteMANover.
In 1992, O'Connor famously tore up a photograph of Pope John Paul II during an appearance on Saturday Night Live in protest against rampant sexual abuse by the Catholic Church in Ireland. A few years later, the eccentric artist was ordained a priest by a breakaway sect in a ceremony which was not recognized by the Catholic Church.
Announcing her conversion to Islam in October, O'Connor said it was the "natural conclusion of any intelligent theologian's journey."
Like this story? Share it with a friend!