Balancing Bans: Paypal suspends accounts of Antifa and Proud Boys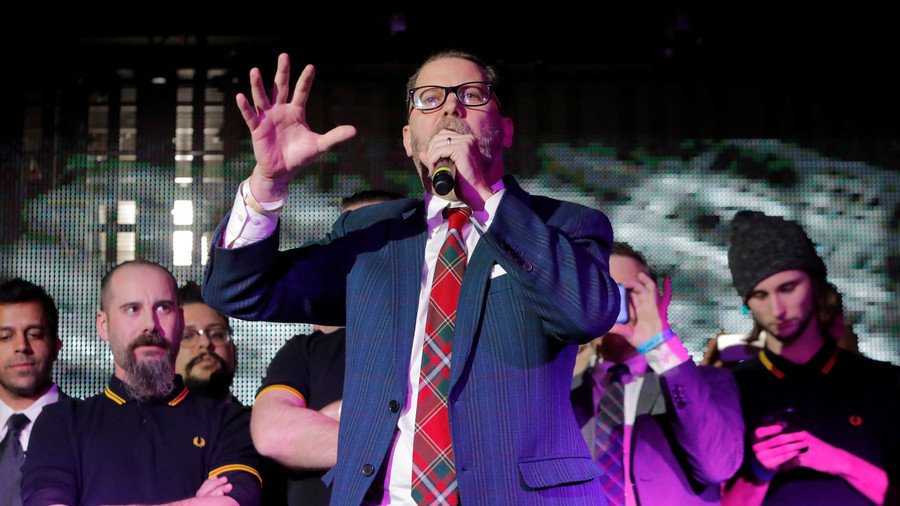 Paypal has suspended several accounts related to far-right and far-left political groups in a political balancing act aimed at deplatforming "extremist views", leading some to question the basis of these and other bans.
Paypal has suspended three accounts tied to left-wing militant Antifa groups and two tied to the far-right organization Proud Boys, a company spokesman said, calling it an effort to strike a "balance between upholding free expression and open dialogue and protecting principles of tolerance, diversity and respect."
The accounts of "Proud Boys" as well as the private account of group founder Gavin McInnes were removed, as well as the accounts of Atlanta Antifa, Antifa Sacramento and the Anti-Fascist Network, a Paypal spokesman told Newsweek.
The Antifa groups responded to the decision by complaining on Twitter about "false equivalence" and being "lumped in together with the fascists" over "taking a principled stand against racism."
Paypal said that the simultaneous shutdowns were part of an effort to "strike a balance" and that their actions are "values-driven" rather than "political."
The company has already removed several Antifa related accounts since last year, according to
BuzzFeed reporter Blake Montgomery.
The removal of accounts is the latest effort by tech groups to "deplatform" what they see as extremist viewpoints, making it much more difficult for such organizations to fundraise or promote their activities, which heavily rely on crowdfunding.
Proud Boys were banned from Facebook last month, following a clash between members of the group and Antifa in New York City. Facebook cited violations of its rules on "hate speech" and spreading hate online and off, as the reason for the ban.
Supporters of McInnes have also taken to Twitter, blaming Antifa groups for inciting the violent incident.
As of Friday, the Facebook accounts of all three Antifa groups banned by Paypal remain operational.
"Hate speech" is not a recognized category under US law, but online platforms have asserted the right to police content for it. This often means outsourcing the monitoring to third parties, some of which have their own agendas and are by no means error-proof.
The latest round of de-platforming follows a purge of the Twitter alternative platform Gab in the wake of the Pittsburgh synagogue shooting, and the removal of radio show host Alex Jones from almost all social media this summer, following pressure from CNN.

If you like this story, share it with a friend!
You can share this story on social media: