Quilliam receives multi-million-dollar compensation for 'anti-Muslim extremist' claim by US group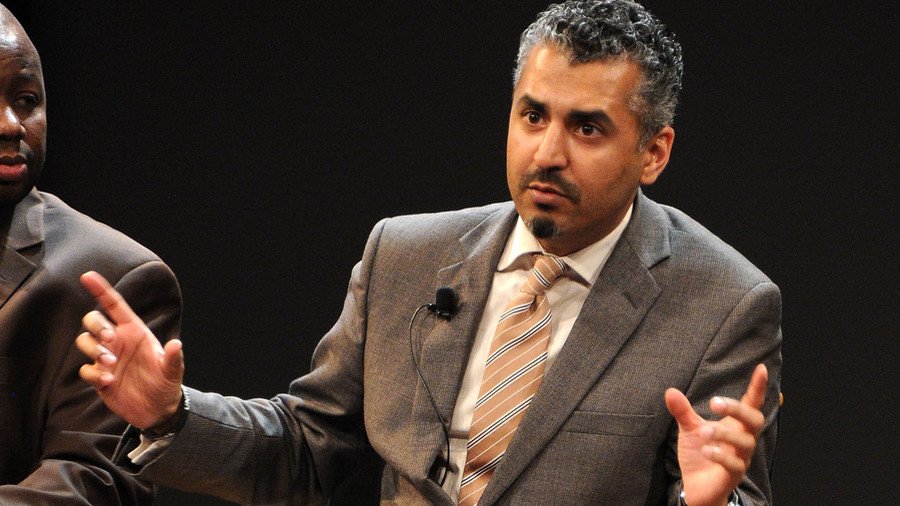 The Southern Poverty Law Center issued an apology on Monday to a UK-based think tank that it previously described as "anti-Muslim extremists." The Quilliam Foundation will also receive a $3.375-million settlement from the center.
Offering its "sincerest apology," the SPLC said in a statement that it was sorry to the Quilliam Foundation and its founder Maajid Nawaz for including them in its publication 'A Journalist's Manual: Field Guide to Anti-Muslim Extremists.'
The center said that it was their "opinion at the time that the Field Guide was published that their inclusion was warranted."
"But after getting a deeper understanding of their views and after hearing from others for whom we have great respect, we realize that we were simply wrong to have included Mr Nawaz and Quilliam in the Field Guide in the first place," the statement added.
Set up by former Islamist Maajid Nawaz in 2008, Quilliam looks to counter extremist ideology, particularly Islamism. It also ostensibly aims to advise government policy on the matter, advocating nuanced policies on Muslims living in Britain and empowering moderate Muslims, while countering far-right narratives.
Set up in 1971, the Southern Poverty Law Center is a non-profit legal advocacy group based in the United States. In the late 1970s, it backed cases seeking compensation for those who suffered violence at the hands of the Ku Klux Klan. It also keeps lists on hate groups and extremist groups believed to attack and malign minorities.
In April, Nawaz threatened to sue the SPLC after finding himself and his group on the list, which also included Hoover Institution fellow Ayaan Hirsi Ali, a Somalia-born critic of radical Islam and genital-mutilation victim.
Speaking in a video apology, SPLC President Richard Cohen praised the work that Nawaz and Quilliam have done to fight against radicalization and Islamophobia. "Since we published the Field Guide, we have taken the time to do more research and have consulted with human rights advocates we respect.
READ MORE: Foreign Office's 'ridiculous' hijab-wearing idea attacked by anti-extremist think tank
"We've found that Mr Nawaz and Quilliam have made valuable and important contributions to public discourse, including by promoting pluralism and condemning both anti-Muslim bigotry and Islamist extremism," Cohen said.
The SPLC have also agreed to pay $3.375 million in compensation to Quilliam, which the anti-extremism group said it would use to help fight both anti-Muslim bigotry and Islamist extremism.
Commenting on the result, Nawaz said: "With the help of everyone who contributed to our litigation fund, we were able to fight back against the regressive Left and show them that moderate Muslims will not be silenced.
"We will continue to combat extremists by defying Muslim stereotypes, calling out fundamentalism in our own communities, and speaking out against anti-Muslim hate."
Prior to the SPLC case, Nawaz had previously been given a "terrorism" designation in a confidential Thomson Reuters databank, citing his past with radical Islamist group Hizb ut-Tahrir.
Think your friends would be interested? Share this story!
You can share this story on social media: