Foreign Office's 'ridiculous' hijab-wearing idea attacked by anti-extremist think tank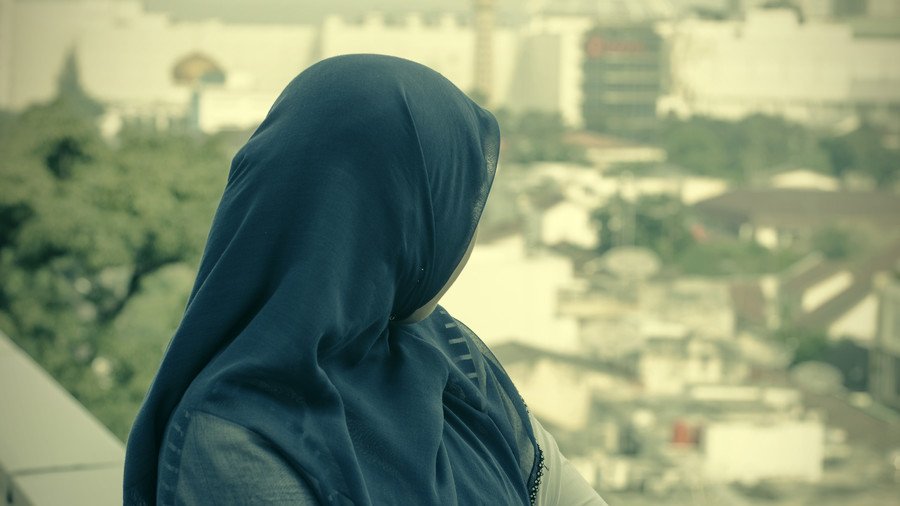 The Foreign Office decision to hand out free hijabs on World Hijab Day has been branded "ridiculous." A counter-extremist think tank hit out at the FO for supporting an "oppressive culture."
Senior officials at the Foreign Office (FO) were offered the chance to wear the hijab to acknowledge "liberation, respect and security," on #WorldHijabDay, February 1.
Maajid Nawaz, head of the Quilliam Foundation, criticized the department for "supporting World Hijab Day and the institutional oppression of women through modesty culture, while brave Iranian women risk all to remove hijab tyranny."
FO staff chose to wear the headscarf – which covers the head and neck while still revealing the face – on the same day fellow women took to the streets in ultra-conservative Iran to burn the veils, Nawaz said. Women in the Middle-Eastern Muslim country are forced to wear the veil or risk being arrested and jailed.
Civil servants were reportedly sent a message during the early hours of the afternoon last Thursday saying: "Would you like to try on a hijab or learn why Muslim women wear the headscarf? Come along to our walk-in event. Free scarves for all those that choose to wear it for the day or part of the day.
"Muslim women, along with followers of many other religions, choose to wear the hijab. Many find liberation, respect and security through wearing it. #StrongInHijab. Join us for #WorldHijabDay."
READ MORE: First counter-extremism commissioner slammed as government 'mouthpiece' by Muslim groups
Islam obliges females to wear the hijab as soon as they hit the age of puberty as a sign of sexual modesty. However, the headscarf has split public opinion amid claims it is a symbol of male oppression and is antiquated for the 21st century.
Tory MP Andrew Bridgen hit back at the FO's event saying, "I'd like to know whose bright idea this was. It is ridiculous, a complete waste of taxpayers' money and not the business of a government department.
"I can't see the Foreign Office promoting Christianity or the handing out of crosses," the MP said, according to the Daily Mail.
"This was an internal event for staff in London who wished to gain a better understanding of the different cultural and social issues they may face when working overseas," a Foreign Office spokesman said.
If you like this story, share it with a friend!
You can share this story on social media: