US 'war on terror' claimed half a million lives in Afghanistan, Pakistan & Iraq – study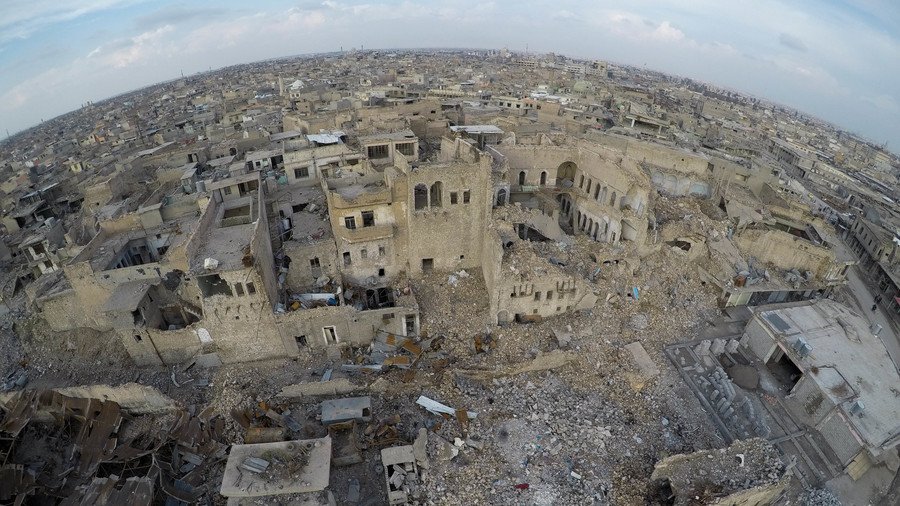 Hundreds of thousands of people have been killed in the so-called US 'war on terror' launched following 9/11 in Iraq, Afghanistan and Pakistan alone, a new study says. The real death toll might be even higher, the author warns.
Between 480,000 and 507,000, including civilians, local military and law enforcement forces, militants as well as the US and allied troops have been killed since the US launched what it calls the "war on terror" in the wake of the September 11, 2001 attack, a study published by the US Brown University's Watson Institute for International and Public Affairs says.
Iraq has seen the highest civilian death toll in the war, as between 182,272 and 204,575 civilians died there as a direct result of the US military actions since the 2003 invasion. In Afghanistan and Pakistan the death toll amounts to 38,480 and 23,372, respectively. The US itself lost almost 7,000 soldiers in this war. The report gives the figure of over 100,000 militants killed, but its author Neta Crawford notes that people described like that by local law enforcement or the US military might actually also be civilians.
The report, however, covers only a fraction of a real death toll resulting from US actions, as it does not count people who died because of the indirect consequences of war such as diseases, destroyed infrastructure or lack of access to food, water or medicine. It also does not takes into account the number of people killed in the Syrian conflict and never mentions the 2011 operation in Libya, which technically does not count as part of the US war on terror.
Apart from that, Crawford also complains about "the limits in reporting" and "great uncertainty in any count of killing in war."
"Indeed, we may never know the total direct death toll in these wars. For example, tens of thousands of civilians may have died in retaking Mosul and other cities from ISIS but their bodies have likely not been recovered," Crawford says.
While disappearing from the media front pages, the US war on terror continues to claim lives. According to the study, the death toll has increased by 110,000 people since the last report issued in August 2016.
"Though the war on terror is often overlooked by the American public, press and lawmakers, the increased body count signals that, far from diminishing, this war remains intense," the study says, adding that the number of civilians killed in Afghanistan in 2018 has been "one of the highest death tolls in the war."
Like this story? Share it with a friend!
You can share this story on social media: