Girl Scouts sue Boy Scouts for becoming a little too gender-inclusive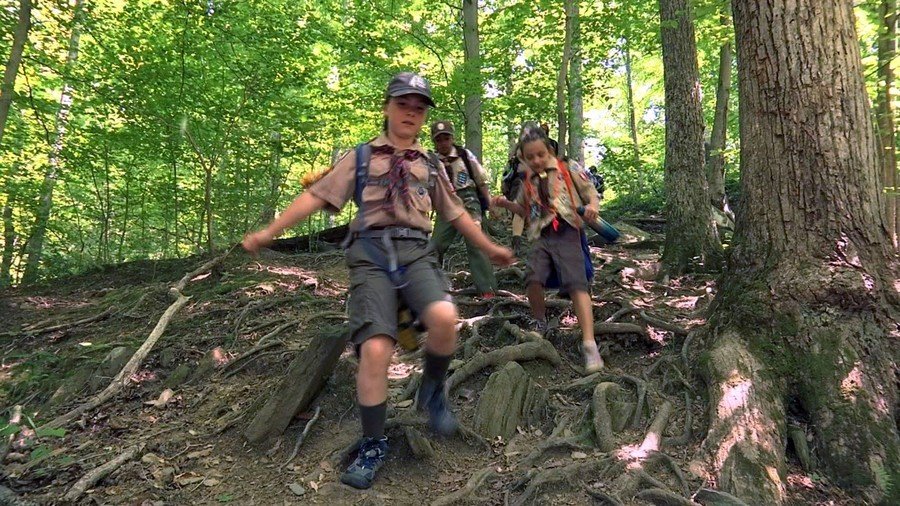 The Girl Scouts are suing the new gender-inclusive version of the Boy Scouts, claiming the 107-year-old youth group's rebranding is confusing potential members and cutting into its market share.
Using the marketing tagline 'Scout Me In', the Boy Scouts announced in October 2017 they would start letting girls join in 2019 under the organization's new name, Scouts BSA. The Girls are crying foul, claiming the campaign makes it sound like the Boy Scouts now have sole purview over all scouting-related activities.
The Girl Scouts have no problem with the Boys opening their doors to a wider range of people, but they don't want them poaching in their territory, according to the suit, which alleges trademark infringement, unfair competition, and dilution. The 'scouts' branding is at issue – where it concerns boys, the Boy Scouts can do what they like with it, but where it concerns girls, Boys Keep Out!
In addition to confusing parents and kids alike, the rebranding is demoralizing and threatens to "marginalize" the Girl Scouts' "movement by causing the public to believe that GSUSA's extraordinarily successful services are not true or official 'scouting' programs."
Since the Boy Scouts announced their new gender-inclusive policy, parents have gotten mixed messages from the media and scout troops alike. Some are being told the Boy and Girl Scouts have merged, while others mistakenly signed their daughters up to girls' programs within Boy Scout troops in several states. The Boy Scouts aren't helping matters by making use of the Girl Scouts' trademarks, including quotes from their founder, the suit alleges.
READ MORE: Boy Skirts of America: Century-old youth club caves to PC police
Even before the rebranding, Girl Scouts President Kathy Hopinkah had long suspected the Boy Scouts might try a move like this, according to a letter she sent in August 2017, in which she accused the Boy Scouts of "surreptitiously testing the appeal of a girls' offering to millennial parents" in order to shore up their declining numbers, which had dropped to 2.3 million in 2016 from a 1972 peak of 6.5 million members. She also accused the group of bullying and making "disparaging and untrue remarks about Girl Scout programming."
The Boy Scouts' response to the lawsuit attempted to placate the Girl Scouts, claiming the rebranding was the result of "years of requests from families who wanted the option of the BSAs character- and leadership-development programs for their children – boys and girls."
The Boy Scouts' name change was endlessly mocked on social media last year, and this lawsuit has inspired some clever responses.
You can share this story on social media: