'Right thing to do': Names of 57 Catholic priests accused of abusing New Orleans children revealed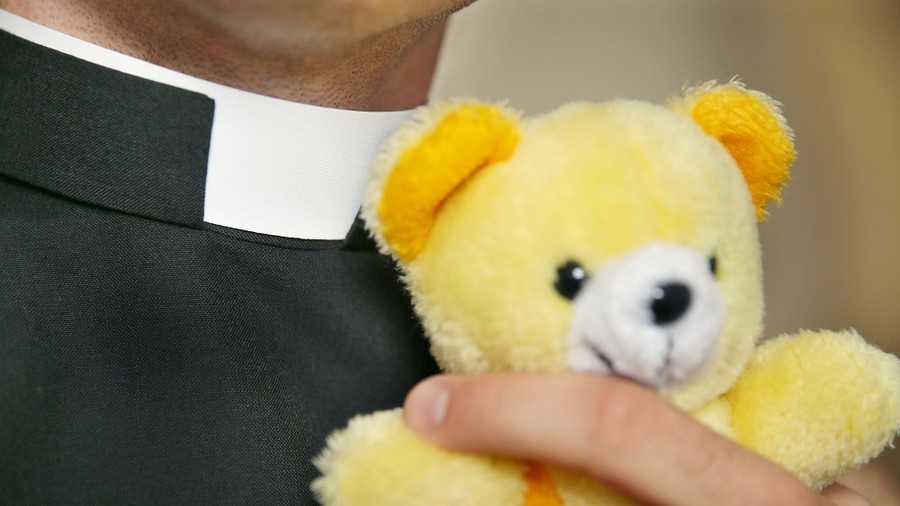 The Catholic Archdiocese of New Orleans, Louisiana has exposed the names of 57 priests, both living and dead, who have been accused of sexually abusing minors. Some of the abuse goes as far back as 1917.
Archbishop Gregory Aymond, who has led the Archdiocese since 2009, released a 10-page document with the names on Friday, alongside a letter explaining his decision.
"I believe it is the right thing to do in order to foster the healing of victims, in a spirit of transparency, and in the pursuit of justice," Aymond wrote.
A dozen men and women reviewed the files of 2,432 priests who served in the archdiocese since 1950, Aymond told WDSU-TV. Additional people looked into the files of clerics who are now deceased.
"Some will be surprised to see the name of a priest who served in your parish or who you personally knew very well," the archbishop added, addressing his congregation. "As you experience this disappointment, I raise you to the Lord and ask him to give you comfort and his peace."
It's not all thoughts and prayers, however. Aymond has also provided the list to the Orleans Parish District Attorney's Office and said it will be available to other district attorneys upon request.
The Orleans Parish is ready to "evaluate for possible prosecution any cases brought to us after investigations are completed by the New Orleans Police Department," District Attorney Leon Cannizzaro said on Friday.
The Roman Catholic Church has been struggling in recent months with the rising tide of accusations that its clergymen have committed rape and other sexual abuse of mostly underage boys.
In August, a report compiled by a grand jury in Pennsylvania accused the Church of covering up for 300 "predator priests" with the possible number of victims as high as 1,000. The 900-page report covered eight of the ten dioceses in the state, with about half of Pennsylvania's 3.2 million Catholics.
Cardinal Donald Wuerl, the archbishop of Washington, resigned last month amid the fallout from the report. Prior to his posting in the US capital, Wuerl served as the Bishop of Pittsburgh. He is the second Catholic cardinal in the US to resign due to the abuse scandal, following the 2002 resignation of Bernard Law in Boston.
Pope Francis came in for criticism, however, as he praised Wuerl's "nobility" and leadership and allowed the cardinal to remain as the caretaker until the appointment of a new archbishop.
Like this story? Share it with a friend!
You can share this story on social media: