Awkward! LA Times backs rival candidates in English & Spanish editions of midterms voter guide
Published time: 2 Nov, 2018 12:55
Edited time: 3 Nov, 2018 08:59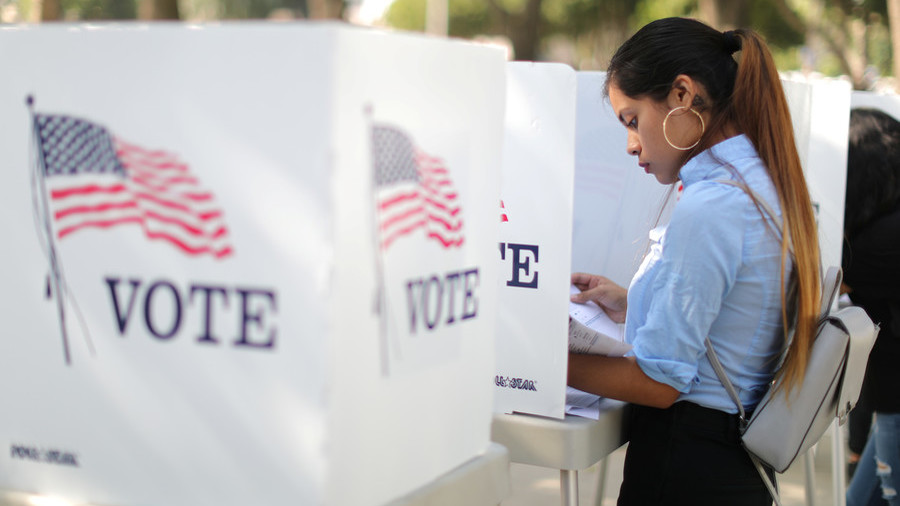 The Los Angeles Times has been caught endorsing seven candidates in its English edition and their mostly Latino opponents in the Spanish version. The puzzling discrepancy left many scratching their heads as the midterms loom.
It turns out that Los Angeles Times' English and Spanish editions diverge on who to endorse for federal, state and local offices. The curious find was first picked apart by Latinorebels, a Spanish community-themed website.
Notably, the English version promoted the sitting Senator Dianne Feinstein, arguing that the Democrat is the one who knows "when to stand firm on matters of principle and when to negotiate to get things done." Her contender, Kevin de Leon, will hardly be "nearly as effective in the Senate as it exists today."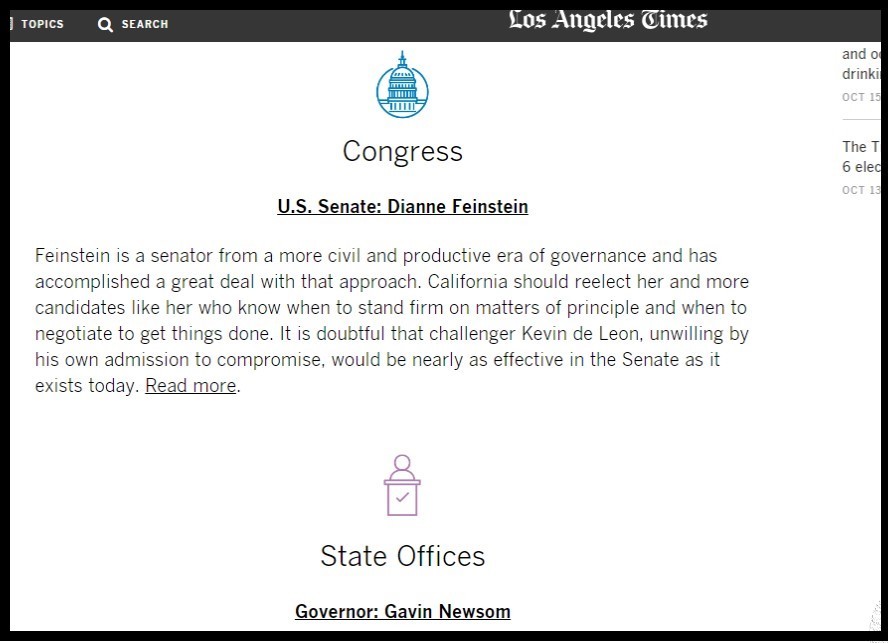 But for Los Angeles Times en Espanol, Kevin de Leon is the right man to represent California in the Senate because he seems pragmatic and effective enough and knows the immigrant community. As for Feinstein, she "has been in the Senate since 1992" and that is "too long. A generational change is needed."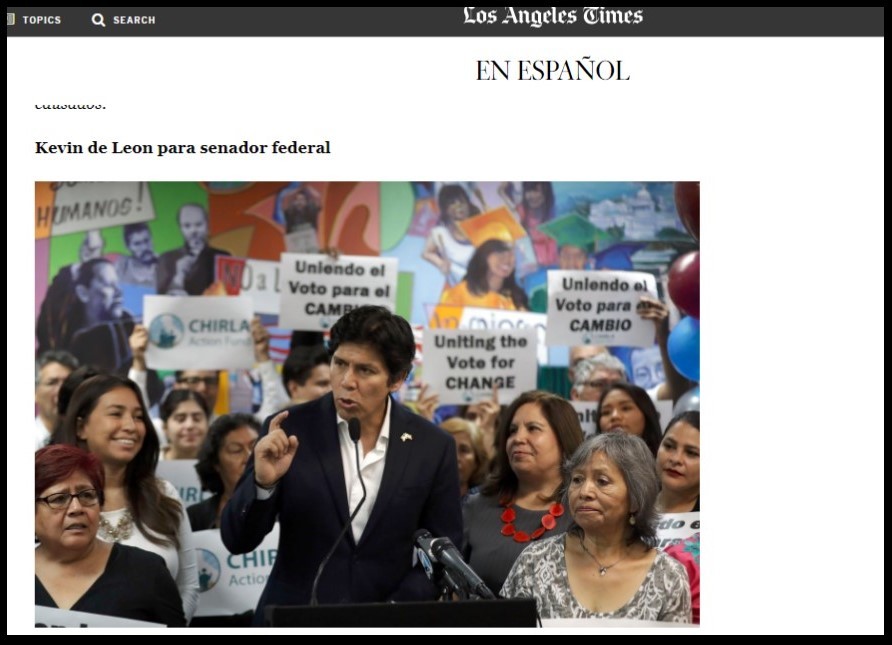 Moreover, while LA Times English supports the current Los Angeles sheriff Jim McDonnell, the Spanish edition backs Alex Villanueva, a man of Latino descent. Also, the English and Spanish editions disagreed on two ballot propositions, and the Spanish version did not cover several races where no Latino candidates were present.
"Aside from the fact that the latest argument smacks of ageism, should Spanish-speaking LA elect one senator and English Speaking LA elect another? How about bilingual English-Spanish voters?" Latinorebels wondered.
As the story unfolded, the Los Angeles Times management came into play saying the differing endorsements were published by mistake. The newspaper ran a Spanish-language media outlet called Hoy, but then started LA Times en Espanol, it explained. Now, the Times' Spanish edition is a brand that publishes translated content from the LA Times and some content from the small staff still working at Hoy.
The endorsements that appeared on the LA Times en Espanol website "were originally published in Hoy Los Angeles and were posted on the LA Times en Espanol in error," said Hillary Manning, director of communications for the LA Times.
"The Hoy LA endorsements are separate from those of the Los Angeles Times editorial board. Our editors are updating that post, and will direct readers to the endorsements from Hoy LA and the LA Times," according to Manning.
The blunder comes just days before the November 6 midterm elections, poised to become one of the most closely watched in recent history. Control of two houses of Congress will be at stake, with all 435 seats in the House and 35 seats in the Senate being up for grabs. Thirty-six governor seats will also be on the ballot.
If you like this story, share it with a friend!