Good cop/bad cop? Trump and Sessions send mixed messages to China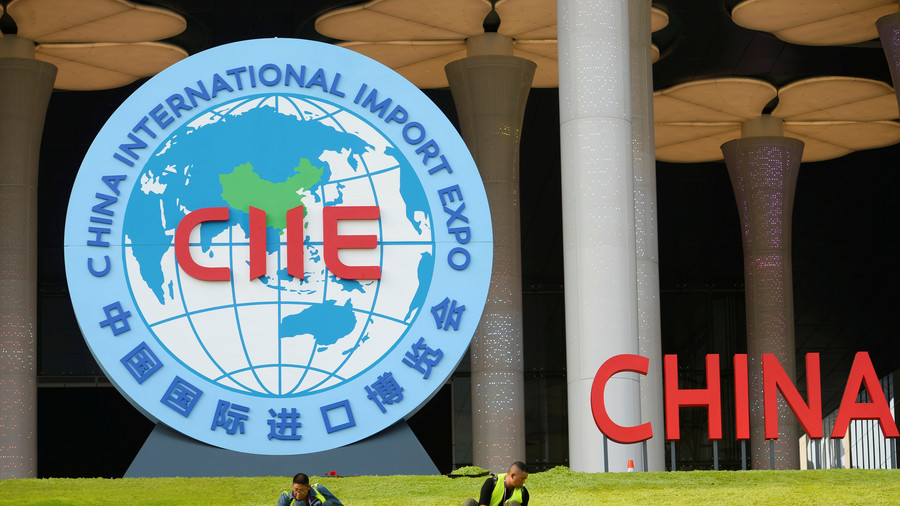 Even as US President Donald Trump tweeted about a "good conversation" with his Chinese counterpart, his top diplomat and chief prosecutor talked tough about confronting Beijing on trade and "theft" of intellectual property.
On Thursday, Trump tweeted about his phone conversation with President Xi Jinping of China, saying that discussions with a "heavy emphasis" on trade were "moving along nicely" and that the two leaders will meet face-to-face at the G-20 summit in Argentina at the end of November.
Just had a long and very good conversation with President Xi Jinping of China. We talked about many subjects, with a heavy emphasis on Trade. Those discussions are moving along nicely with meetings being scheduled at the G-20 in Argentina. Also had good discussion on North Korea!

— Donald J. Trump (@realDonaldTrump) November 1, 2018
Despite the US president's frequent references to his "good friend" Xi, US relations with China have become tense over the past two years, with Washington levying tariffs on billions of dollars' worth of Chinese imports and Beijing retaliating in kind. Trade talks between the two countries have failed to resolve the impasse, as Trump maintains China is treating the US "unfairly" and accuses Beijing of stealing US intellectual property.
Within hours of Trump's tweet, the US Department of Justice announced charges against Chinese nationals and companies suspected of stealing the trade secrets of a Utah-based memory chip manufacturer.
"Chinese economic espionage against the United States has been increasing – and it has been increasing rapidly," said Attorney General Jeff Sessions. "Enough is enough. We're not going to take it anymore."
Sessions also announced the creation of a "China Initiative" at the DOJ, which will focus on prosecuting instances of commercial espionage as well as going after unregistered "foreign agents."
"China wants the fruits of America's brainpower to harvest the seeds of its planned economic dominance," said Assistant Attorney General John Demers, placed in charge of the initiative. "We will confront China's malign behaviors and encourage them to conduct themselves as they aspire to be, one of the world's leading nations."
Secretary of State Mike Pompeo used similar phrasing on Wednesday, arguing that Washington sought to force China to "behave like a normal nation" in terms of commerce and international law. In a stunning display of projection, Pompeo packaged the China policy as concern for countries of the Global South.
"We're very worried that China will put the people in many countries around the world, in Africa and Central America and Latin America, in a debt trap that will cause those countries decades of pain," the top US diplomat said in a Fox News appearance on Wednesday.
While it may sound like confusion in Washington for Trump to say one thing while his Cabinet officials say another, this might also be a hardball negotiating strategy the current US president is well-known for. What is Chinese for "good cop, bad cop"?
Think your friends would be interested? Share this story!