US needs 'offensive weapons in space' for self-defense, Mattis claims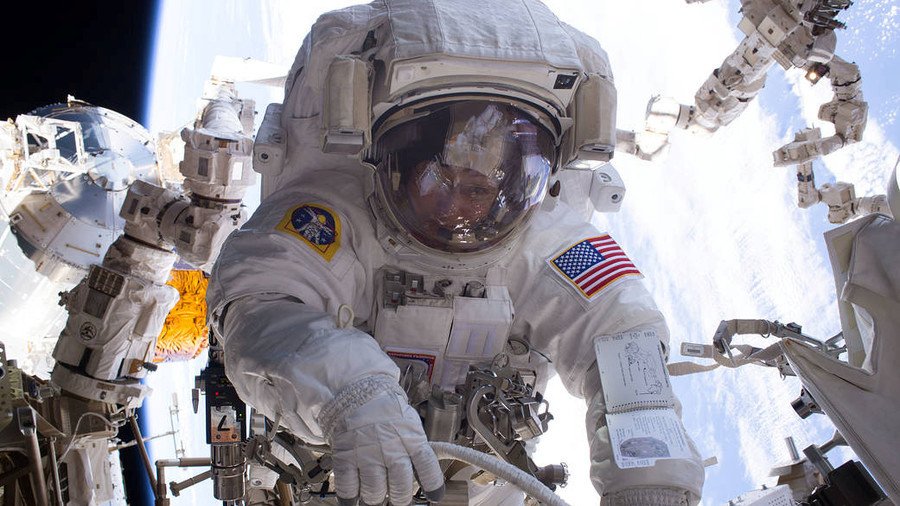 Dominance in space is vital for the American way of life and the Pentagon must be prepared for deployment and usage of offensive weapons there, in order to protect US interests, Secretary of Defense James Mattis said.
The Pentagon is looking at a two-pronged strategy in space, Mattis told an audience at the US Institute of Peace in Washington on Tuesday. In addition to making US assets in orbit more difficult to destroy and easier to replace, offensive capabilities are under consideration, he said.
"We are going to have to be prepared to use offensive weapons in space should someone decide to militarize it and go on the offensive," said the retired Marine who took over the Pentagon in January 2017.
In any competitive sport in the world, "you cannot simply play defense and win," Mattis added. "This is not an area that we want to be second-place in."
Space is "critical to our economy, it's critical to our way of life, we've grown reliant on it," Mattis said. In addition to the surveillance and military intelligence roles, US satellites are used for navigation, communication, commerce, and banking.
The idea behind President Donald Trump's recent instruction to create a US Space Force was not to establish a new bureaucracy at the Pentagon, but to create actual operational capabilities to fight a war in orbit if necessary, Mattis added.
Trump has argued that the US basically had no other choice but create its Space Force because other major powers have allegedly already begun to militarize space.
"Russia has already started, China has already started," he told a rally in Richmond, Kentucky earlier this month. "They've got a start, but we have the greatest people in the world, we make the greatest equipment in the world, we make the greatest rockets, and missiles, and tanks and ships in the world."
The president's critics have met the Space Force proposal with derision, treating it as an expensive joke, but Mattis's remarks suggest that the administration is deadly serious about it.
One major obstacle to the militarization of space is the Outer Space Treaty, to which the US has been party since 1967. It prohibits the deployment of any weapons of mass destruction to the Earth's orbit. It also bans states from testing any weapons in outer space as well as from establishing military bases on the Moon and other celestial bodies.
Since coming into office, however, Trump has unilaterally withdrawn from a number of treaties and agreements, from the 2016 Paris Accords on climate change and the 2015 Iran nuclear deal, to the 1988 Intermediate-Range Nuclear Forces (INF) treaty limiting US and Soviet cruise missiles in Europe.
Think your friends would be interested? Share this story!
You can share this story on social media: