Media more to blame for dividing US than Trump, new poll suggests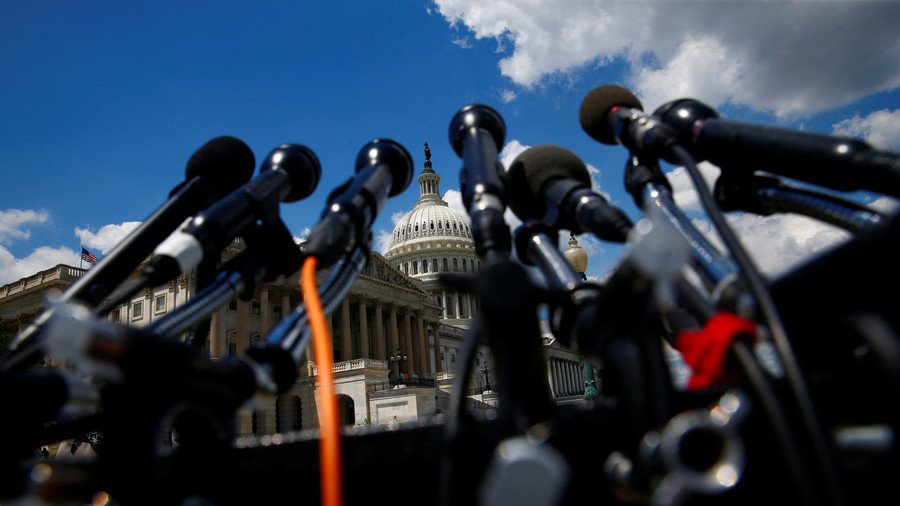 Since he became president, many in the media have blamed Donald Trump for stoking division in the United States, but a new poll shows that while many agree that Trump deserves blame, more point the finger at the media itself.
The Politico/Morning Consult poll, released on Thursday, showed that 56 percent of Americans felt Trump had done more to divide people, with just 30 percent feeling like he had acted to unite the country.
But the news was worse for the media. A significant majority, 64 percent of Americans surveyed said that the media had done more to divide people — with only 17 percent believing the media had been a force to unite people.
While Republicans were more likely to say that Trump had tried to unite the country and Democrats were more likely to say he divided it, both parties were united in the belief that the media has been having a more divisive effect on society.
There was more division among respondents, however, when it came to the question of who was responsible for recent incidents of political violence across the country. The poll was conducted during a turbulent week in which a shooter killed 11 people in a Pittsburgh synagogue and explosive devices were sent to a number of high-profile Democrats.
More than three-quarters (77 percent) of Democrats said that Trump and the Republican Party were to blame for the spate of political violence, only 14 percent of Republican voters blamed the president.
Trump's critics have accused him of inciting violence by frequently lashing out at the media and his political opponents, but Trump continues to maintain that the media bears responsibility.
Following the mailing of explosive devices to Democrats last week, Trump tweeted that "purposely false and inaccurate reporting" was a "very big part" of the anger people were feeling in the country and instructed the mainstream media to "clean up its act".
Think your friends would be interested? Share this story!
You can share this story on social media: