'5,239 is not the top line': Pentagon promises to send even more troops to seal Mexico border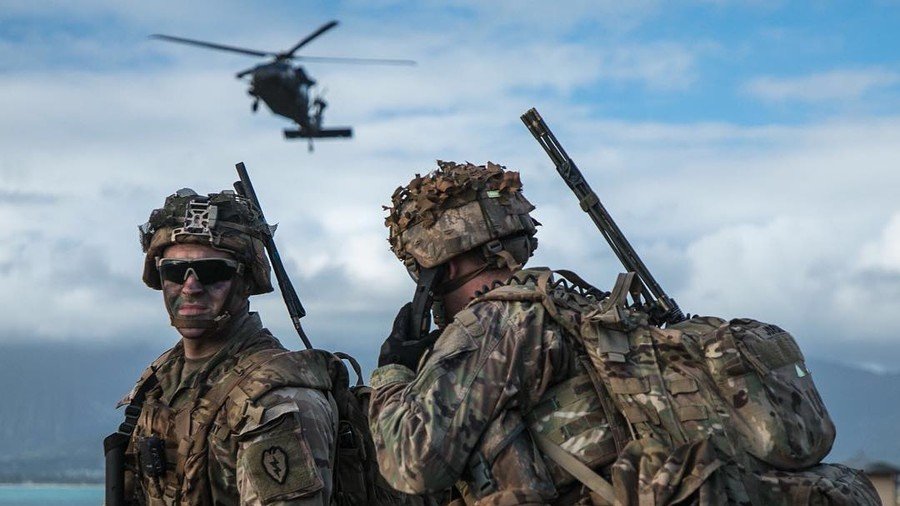 The need to allocate more troops to secure the US southern border against caravans of illegal aliens will likely stretch beyond the announced deployment figure, the Pentagon said, as the first 1,000 troops arrived at the frontier.
While the Pentagon still has little clue about the composition of the so-called migrant caravans heading to the US from Central America via Mexico, the US Northern Command is willing to throw in more power to achieve their objective.
"I can tell you 5,239 is not the top line," General Terrence O'Shaughnessy, Commander of US Northern Command told reporters on Tuesday. "What I can confirm is that there will be additional force over and above the 5,239."
"The magnitude of that difference I don't have an answer for now because we don't know what that answer is," the general added.
Operation Faithful Patriot commenced on Monday with the deployment of US military personnel to the southwestern border to help roughly 2,000 National Guardsmen protect American national security. The combined US government effort to stop migrant caravans from piercing the border includes fortifying the 2,000-mile stretch with razor wire fence, all while ensuring mass mobility of soldiers along the perimeter. Helicopters, planes, and drones are being deployed as part of the mission.
On Tuesday, "a little over 1,000" US soldiers were already in place in Texas, Gen. O'Shaughnessy said, noting that their presence will be beefed up to 1,800 in the coming days. "What you'll also see over the upcoming days is we're going to have similar movements to Arizona and California," which will bring the number to over 5,200 troops.
The US soldiers which are being positioned with weapons, the general said, will undergo special training about the permitted use of force against illegals, noting that the rules for the interaction will be "consistent with CBP."
"There could be incidental interaction between our military members and migrants or other personnel that might be in that area," he told reporters. "The US military personnel ... are going to have very clear guidance that we've given them, it's the standard rules for the use of force."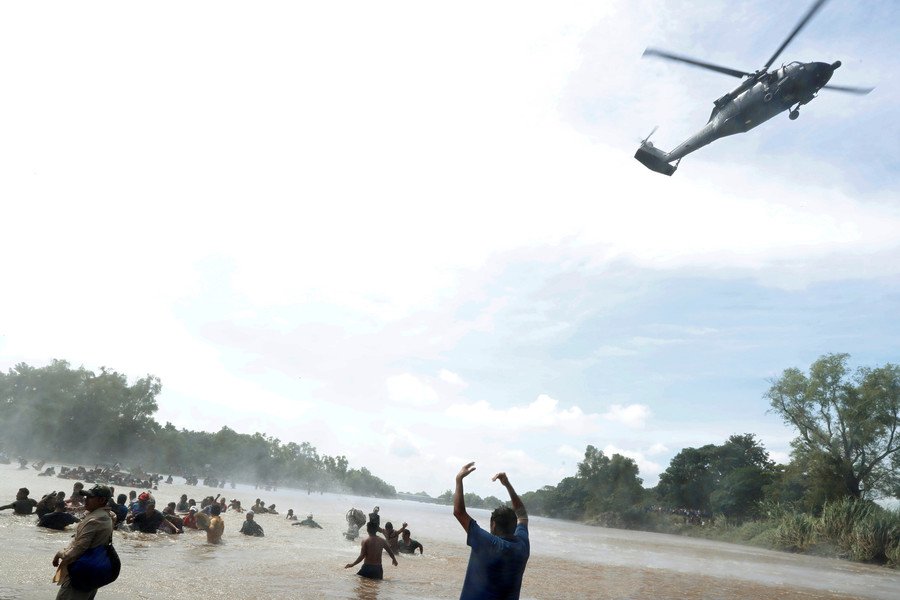 Currently, two caravans of migrants, including many families and unaccompanied minors, are making their way toward the United States. About 3,500 are being tracked in southern Mexico, while another group of roughly 3,000 is being formed at the Mexican-Guatemalan border.
'This is an invasion, our military is waiting for you,' Trump warns 'migrant caravan'
President Donald Trump, who made the fight against illegals one of the highlights of his political career, on Monday called the migrant wave "an invasion," stressing that US troops are anticipating their arrival.
Think your friends would be interested? Share this story!
You can share this story on social media: