5k armed troops, helicopters & drones: Pentagon braces for 'migrant invasion'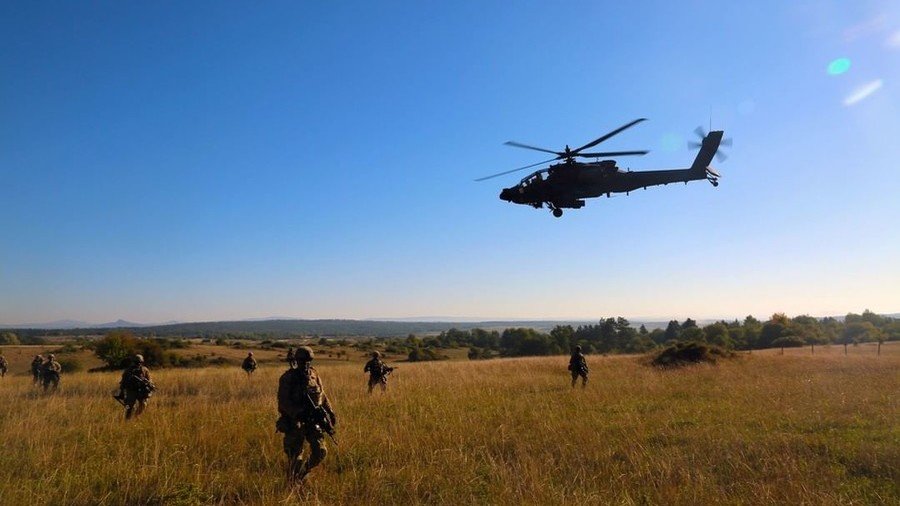 The White House is not joking around in its efforts to "deter" thousands of Central American migrants from entering the United States, announcing the deployment of 5,200 troops and dozens of "air assets" to the US-Mexico border.
Two caravans of migrants, currently making their way through Mexico towards the US, will be outmatched once they reach the border, where additional 5,200 troops deployed under Operation Faithful Patriot will be awaiting their arrival at some 26 crossing points in Texas, Arizona and California.
The regular troops, which are being deployed "with weapons," will provide logistical and reconnaissance support to some 2,092 National Guard personnel already deployed since April along the Southwestern frontier.
"We know border security is national security," General Terrence O'Shaughnessy, a commander with the US Northern Command and North American Aerospace Defense Command (NORAD), announced at a news conference on Monday, noting that the main objective of the US forces is to "harden the points of entry."
To do so, US troops will build additional border barriers using razor wire and will use "over two dozen CBP air assets," four Blackhawk helicopters and even drones to track potential illegal entries, Customs and Border Protection Commissioner Kevin McAleenan told reporters. Furthermore, US troops will use "multiple fixed wings assets" to deploy troops to stop migrants where needed.
"We are bringing three helicopter companies in. They are enhanced with optics and sensors that will allow them to operate at night and provide assistance to bring our personnel exactly where they need to be regardless of the conditions," Gen. O'Shaughnessy explained.
"The helicopters will ensure the agents can arrive in the most austere locations and fast-rope down and conduct… law enforcement activities."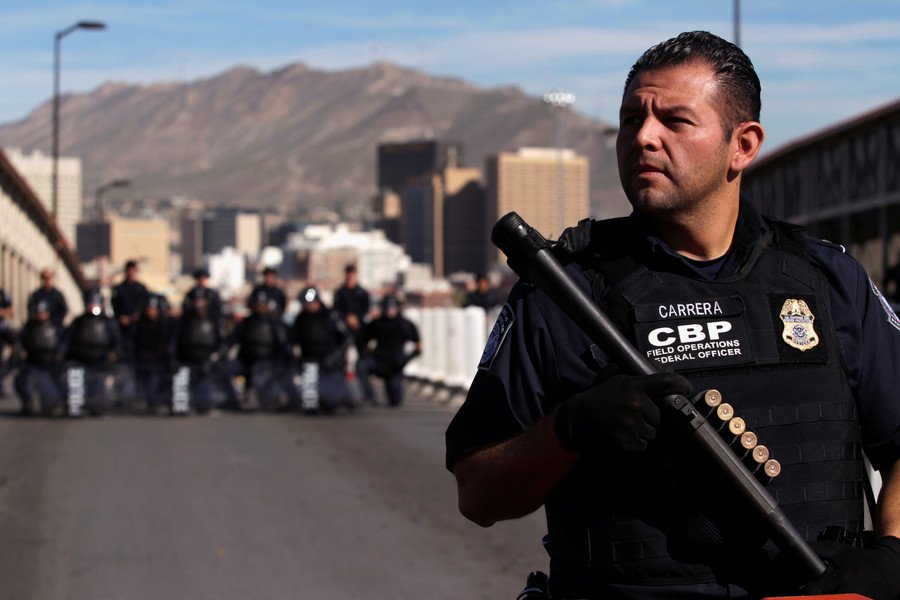 McAleenan noted that two caravans of migrants, including many families and unaccompanied minors, are currently making their way toward the United States. About 3,500 are being tracked in southern Mexico near the border between the states of Chiapas and Oaxaca. Another group of roughly 3,000 is being formed at the Mexican-Guatemalan border.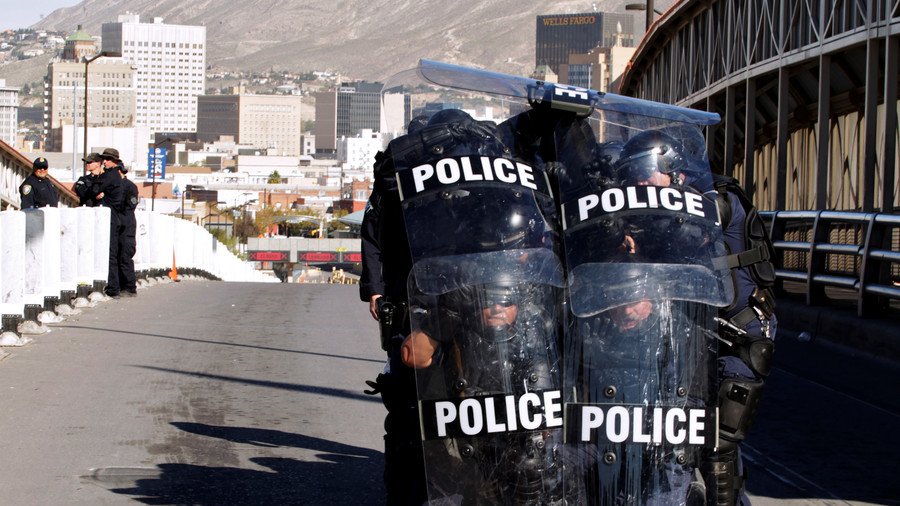 "We are already facing a border security and humanitarian crisis at our Southern border," McAleenan said. "Our message to the organizers and participants of this caravan is simple ... we will not allow a large group to enter the United States in an unsafe and unlawful manner."
Immigration and border security remain a major issue in the upcoming midterm election for President Donald Trump, who has repeatedly railed against the caravan. In a Monday tweet, the US commander in chief called the migrant convoys "an invasion," stressing that US troops are awaiting their arrival.
The US response to secure its southern border roughly matches the resources Washington has allocated to fight Islamic State (IS, formerly ISIS) in the Middle East. Currently, about 5,000 US personnel are based in Iraq and another 2,000 in Syria.
Think your friends would be interested? Share this story!
You can share this story on social media: